If your senior mom or dad lives at home for the rest of their lives, you may think they should be happy.
Your senior mom or dad may not be upset or happy, and happiness doesn't always equal smiling and laughing. Some seniors may feel relief from living at home but need much more help than you can provide. Finding someone like a 24-hour home care provider may lead to a better quality of life and help take the stress off your seniors, making them happier.
Ensuring that your senior parent has all of their needs met is crucial when considering how happy they are in life. 24-hour home care providers can help ensure that a senior gets up in the morning and in bed every night with everything in between. This is a happy in-between to nursing homes and being fully independent. Once they have their basic needs met, you may notice they smile and laugh more which can be extremely healthy.
What characteristics define a high quality of life? Physical, emotional, and mental well-being? Close relationships? Satisfaction with what you have? Freedom to live your life as you see fit? What if you could incorporate something into your life that was free, readily accessible, had no adverse effects, did not need a prescription, addressed all of the aforementioned characteristics, and could be shared with your friends?
The great news is that you can! Laughing can greatly improve your life and even your seniors' life. Here is everything you need to know about why laughter is a crucial part of life.
There Are Physical Benefits to Laughing
When you laugh, your brain releases endorphins, which reduce stress levels. Stress raises blood pressure, which is why laughing has the opposite impact. Your risk of heart disease lowers due to decreasing stress levels and blood pressure. Stress hormones also have a positive effect on your immune system. In addition, laughing boosts your body's ability to fend off disease-fighting antibodies. Endorphins also reduce the sensation of pain and inflammation in the body.
Keep in Mind the Mental Benefits for Seniors!
Laughing is easier said than done, right? Your senior may not be convinced that laughing is actually great for them, but maybe these reasons can convince them to find some humor in the day. It can be so crucial to focus on mental health as a senior.
Laughter relieves stress, which improves your brain's ability to concentrate and your memory. This is something that many seniors want and something we want for all of our loved ones. Stress, anger, and anxiety may be relieved by laughing. Laughter promotes relaxation, blood flow, and pleasant thinking. On top of that, laughter positively affects happiness, self-esteem, and excitement for life.
Lastly, Social Benefits
There are many ways to use laughter to build your connections and draw people to you. It's also possible to adjust your viewpoint and heal old wounds by laughing with someone you've had a rocky relationship with. In addition to relieving stress and promoting wellbeing, laughter releases endorphins, a feel-good hormone.
If you or an aging loved-one are considering hiring 24-Hour Home Care in San Jose, CA, contact the friendly staff at Home Care Professionals today.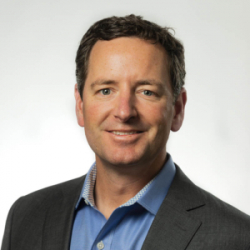 Latest posts by andy@hcprosonline.com
(see all)