Seniors and their adult children, or even home care professionals, may need medication management assistance. They may need it for various reasons, such as reluctance to take pills or forgetting to take them. Even if you're not allowed to touch medications, you may still need help convincing your loved one to take the pills. Non-adherence, or failing to take drugs as prescribed, could exacerbate the underlying health problem. The following are some suggestions to assist your loved one in taking their medications as prescribed.
Communicate Effectively and Be Constructive
Refrain from taking on the role of doctor and forcing a loved one to take medicine "for his or her own benefit".  Because, this could lead to an argument. Instead, schedule some time to discuss why he or she is resisting medication. Remember that some of the justifications they provide might be right. Even the ones that aren't entirely reasonable. Spend some time explaining the reasons behind the resistance to medicine that your loved one may have:
Not like the way the medication makes them feel.
Want to talk to a doctor about switching medications.
Think they feel fine and no longer want to continue.
It's essential to validate all these feelings and help them devise a plan. If they feel fine and it is an antibiotic, you may want to explain that the extra doses are to kill all the bacteria, so it doesn't come back stronger. If it's something else, you may want to call their doctors immediately to discuss a new treatment plan.
Seniors May Want to Cut Back on Medications 
Your elderly family member's frustration with taking so many pills daily is understandable. Make an appointment with your senior doctor to determine whether any of these drugs may be combined or substituted for a single pill that cures several symptoms. You have also shown interest in complementary and holistic medicine.
Your Senior May Need to Schedule a Doctor's Appointment
Your senior loved one may have an undetected disease if he or she suddenly forgot to take medication or is being tough about taking medication. Medication time may be especially challenging for home care when dementia causes cognitive decline or mood swings. If it is not related to dementia, it may still be time to get a check-up. Regular doctor visits will allow medications to be adjusted to hopefully avoid conflicting medication or side effects. Every senior should have a medical team ready to help them with their rest of their life. This is why it is crucial to find a trustworthy doctor who understands your senior mom or dad.
Help Them Associate Medication with Meals
Your loved one may remember their prescription schedule more often if you link it to mealtimes throughout the day. Mealtime is often a more peaceful time for elders, and because certain medicines need to be taken with food anyway, taking medications at this time might have additional advantages. Many people find that placing medicine on the back of the tongue and then swallowing it with water helps medicines they can't take with meals go down easier (to counter complaints that some medications taste bad).
If you or an aging loved one are considering hiring Home Care in San Mateo, CA, contact the friendly staff at Home Care Professionals today.
Call (866)-940-4855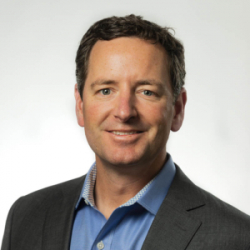 Latest posts by andy@hcprosonline.com
(see all)