If your elderly loved one has moved into your home so that you can care for him, there may be some changes that need to make him feel comfortable and safe, and that this is his new home. Making your home his home can be a big challenge from where he sleeps, to how chores now get done around the home, to simply adding another person into your living space.
One area that is often overlooked at first is the main bathroom that your loved one will be using. Ideally, it'll be on the same floor level of where he is sleeping but beyond that, he might also need other adjustments to the bathroom to keep him safe, especially if a lack of balance is a current health issue for him. You can hire a personal care at home provider to help him with showers and bathing, but he'll also need to be able to use the bathroom safely when his personal care at home provider isn't at home.
Here are seven ways you can help make your bathroom more safe for your loved one so he can maintain his independence as much as possible.
Remove the clutter. The bathroom floor or counters shouldn't be a storage area. Keep counters and bathtub walls free from as many products as possible to reduce the risk of something getting knocked off and being tripped over.
Increase the lighting. Seniors have a more difficult time seeing in low light so make sure there is plenty of light. This includes making sure the shower or bathtub doesn't become too dark once the curtain is pulled.
Have a nightlight. On top of having enough light during the day, having a steady nightlight for any middle-of-the-night visits can help ensure your loved one can always see where to go and spot any obstacles that might be in the way. A motion-detected nightlight is a great way to make sure it turns on each time he enters the bathroom when it's dark.
Put items within reach. If your shower/bath products are sitting on the edge of the bathtub, that might be too low for your loved one. Put shelving up higher and within reach so he won't have to try to bend over and possibly slip to get what he needs.
Add grab bars where needed. Your loved one might need them by the toilet to help him sit and get back up, and/or he might need them in the shower to use for support while bathing. They should be placed at a height that is comfortable and doesn't cause him to stretch to reach them.
Toss those rugs. Use non-slip mats instead so the edges can't trip up your loved one.
Don't allow bathing in an empty home. Because falls can happen, ask your loved one to only shower or bathe while someone is home or his companion care at home provider is nearby. That way someone is there for immediate assistance if needed.
Those seven steps can make your loved one's transition to your home feel like it's where he is welcome and belongs.
If you or an aging loved one are considering hiring personal care at home in Los Gatos, CA contact the friendly staff at Home Care Professionals today. Call (866)-940-4855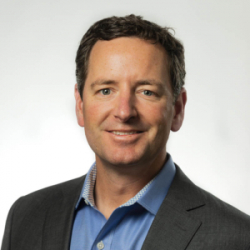 Latest posts by andy@hcprosonline.com
(see all)