Post Surgery or Rehab Care at Home
Home Care After Surgery or Hospitalization in the San Francisco Bay Area
One of the best ways you can ensure proper care for yourself or a loved one after surgery is by hiring an in-home caregiver from an agency. Not only will this provide peace of mind that someone else has prepared meals, cleaned up spills, and taken out garbage; but it also reduces risks associated with poor nutrition. Caregivers can help with meal preparation, reduce the risk of falling by providing stand-by assistance, and help with mobility to reduce the risk of pneumonia and bedsores.
No One to Help After Surgery? Home Care is the Answer.
Our caregivers are specially trained to keep seniors healthy and happy while they recover from an operation. They have the experience necessary for a fast, safe recovery in their knowledge of post-surgery protocols required by your physician. Your care team can follow closely so that you can be on track with healing quickly without any complications or setbacks.
What Types of After-Surgery Home Care Services are Offered?
HomeCare Professionals provides long-term care or short-term care for patients at home. There are many types of post-surgery scenarios that HomeCare Professional's caregivers handle regularly, including:
Hip replacement
Knee replacement
Shoulder replacement
Oncology procedures (mastectomies and other mass removals)
HomeCare Professionals strive to be as flexible as possible, enabling us to better meet our client's needs and schedules across all our services.
Providing exceptional After Surgery Care at Home for adults and families in San Francisco, Daly City, Pleasant Hill, Santa Clara, Livermore, & Citrus Heights, San Jose and across the Peninsula.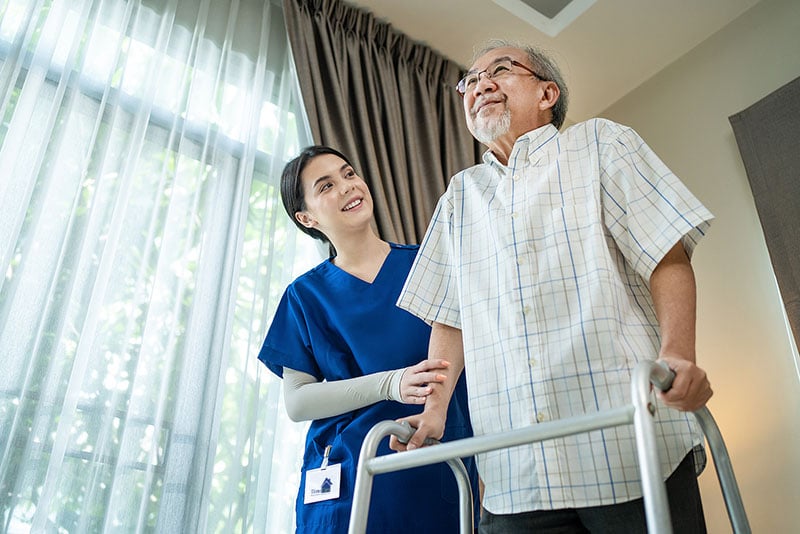 Post-Surgery Home Care Cost
A common question is- how much does in-home care after surgery cost? This depends on the amount of time a caregiver is needed and the type of care provided.
If you are still able to be fairly mobile or you have a family member that can aid in the recovery process you may only need in-home care for a few hours.
If you have had large surgery chances are it is a good idea to have someone to help with position changes, cleaning, cooking, bathing and running errands.
HomeCare Professionals can provide very flexible after-surgery care to fit your budget and health needs to make sure you recover quickly and successfully!
At HomeCare Professionals we put the needs of our clients and their families first. But don't just take our word for it read our testimonials.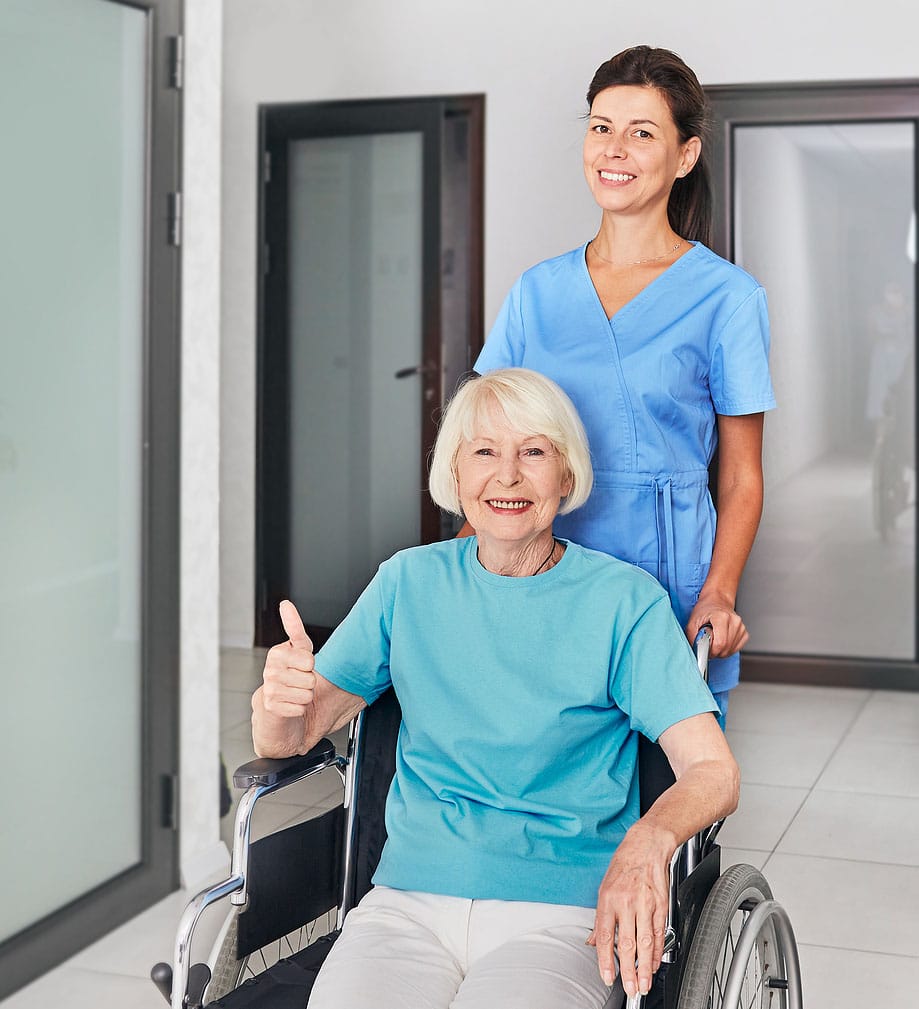 How Can HomeCare Professionals Help?
The caregivers from HomeCare Professionals are trained to help adult after-surgery clients at home with many activities. These activities can include:
Walking
Toileting
Bathing, Dressing & Grooming
Meal Preparations
Medication Reminders
Transportation to post-op appointments
Laundry
Housekeeping
You may have some questions. Chances are we've been asked the very same question quite a few times. So we've started gathering a few of them here.
After-Surgery Home Care Services
Step 1: Contact     
The client or their advocate (someone acting on the client's behalf) decide they are interested in exploring home care. They proactively research service providers or get a referral for a company that provides service in their geographic area of need. The client/advocate will then call HomeCare Professionals or visit our Get Started page and communicate the general needs of the client. Home care is not appropriate for everyone and during this initial conversation we will be able to determine if the client is a good candidate for home care services. If the client is a candidate for home care care then an in-person assessment will be scheduled at a time and date convenient for the client should the client wish to proceed.
Step 2: The Assessment 
The assessment is a thorough face to face consultation by HomeCare Professionals with the client/advocate where all relevant details pertaining to the care situation are discussed. The exact cost, schedule, care needs and other factors are all examined and discussed. In some situations, it is possible to do the assessment over the phone when the client's urgency does not permit the time for an in-person assessment. The assessment is a collaborative meeting where we couple our experience of over a decade of providing care with the client / advocates personal knowledge and history of the recipient of care. At the conclusion of the assessment clients will have a full and complete understanding of how our services work. HomeCare Professionals does not charge any fees to assess potential clients.
Step 3: Caregiver Selection      
HomeCare Professionals has a large team of caregivers who have a broad range of experience and backgrounds. Making the right match between caregiver(s) and client is perhaps the most important aspect of what we do. We utilize the information gathered during the assessment and take those many factors into pairing caregivers with clients. Depending on client preference, one-on-one caregiver interviews with the client/advocate can be conducted during this step, however clients often simply ask HomeCare Professionals to make the caregiver selection once the assessment has been completed. Once appropriate caregivers have been selected and confirmed, HomeCare Professionals is ready to provide service.
Step 4: Commencing Service   
Once the caregiver(s) have been agreed upon and confirmed, all that is required is a signature on our service agreement and services can begin at the agreed upon time.
HomeCare Professionals is a licensed Home Care Organization by the State of California. We have locations in the San Francisco Bay Area and in the Sacramento Area. At HomeCare Professionals we put the needs of our client and their families first. The process for putting a successful care plan in place can vary with each client.
Often our client's urgency dictates the manner in which we proceed. In some cases we are asked to begin services the within a few hours of the client making their initial contact. In other cases, clients may take weeks or longer before deciding to start service. HomeCare Professionals strives to be as flexible as possible which enables us to better meet our client's needs and schedules, not the other way around.