One of the most difficult parts of caring for a loved one with Alzheimer's is experiencing the loss of being able to communicate. From telling jokes to giving sage advice to sharing stories, you slowly watch it all slip away. How we communicate with someone is a big part of how our relationship is formed and maintained so you might feel at a bit of a loss as the way you used to communicate with your loved one no longer works. But that doesn't mean you can't continue to communicate. You just might need to learn some new techniques.
One of the most important things to consider as you strive to communicate with your loved one is to remember that it is your style that needs to adapt, not hers. Your loved one cannot change what is going inside of her and how her brain is processing information, so you need to develop different strategies to keep that communication alive not only between you and her, but also with her other family members, Alzheimer's care providers, and those she needs to interact with.
Let's look at five strategies you can use to make sure communication is clear, kind, and well-received.
Emit positivity. Yes, even if all you're trying to do is help her put on her shoes, emitting pure positivity will help her feel more confident about what you're explaining and be more able to hear and understand it. With each sentence, present it in a light and upbeat fashion with plenty of positive praise. If reintroducing her to her Alzheimer's Care provider for the 100th time, don't be angry. Let each introduction be full of joy and warmth.
Use simple phrases. When needing to communicate a series of upcoming events to your loved one, use short and clear sentences, and don't get too far ahead of yourself. Speak slowly, clearly, and directly to your loved one. Don't look in another direction when trying to communicate. Eliminate what's not important in the conversation and focus on what needs to be understood.
Ask simple, close-ended questions. If you want to know what she'd like to have for breakfast, offer her two options to choose from – Do you want oatmeal or eggs? If you can show her both (holding up the box of oatmeal and the carton of eggs), it'll be even more helpful for her to choose. Open-ended questions, such as "What do you want for breakfast," may result in an answer that is illogical or impossible, creating frustration on both ends so use close-ended questions when possible.
Listen with your heart. Sometimes actions and body language speak louder than words. Take them all into account when your loved one is trying to communicate with you.
Ask for help. An Alzheimer's Care provider may be able to help redirect or rephrase a question that your loved one will then answer. Alzheimer's care providers can also help you when you're hitting a roadblock. Always be ready to ask for support when needed.
Developing good communication strategies will help you continue to provide the best care to your loved one.
If you or an aging loved one are considering hiring Alzheimer's care in San Mateo, CA contact the friendly staff at Home Care Professionals today. Call (866)-940-4855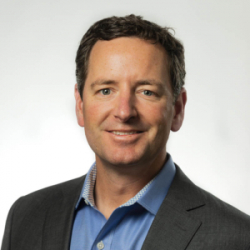 Latest posts by andy@hcprosonline.com
(see all)