Thanksgiving is right around the corner. Many families across the country celebrate it by gathering together, enjoying a large meal (usually there is turkey involved), and then spending some quality time with their family. That quality time can look different for many families who have built up traditions around it through the decades.
If your aging loved one was the person who always had Thanksgiving at her home, made the meals, and did the cleaning, you may find your family needing to make some changes to how you celebrate this holiday now. Your loved one may not be able to cook the way she used, have the strength to prepare and clean up the way she used, or she may have even moved out of her large home into a smaller place or with a caregiver.
While it's hard to say goodbye to decades-old traditions, you can look at this coming holiday as a chance to create new traditions while still honoring some of the older ones. Here are some simple ways to keep the traditions of past Thanksgivings alive, while making it easier on your loved one.
Don't forget those favorite recipes.
Just because your loved one is not able to bake three different pies for the day anymore, doesn't mean you have to pick up a store-bought pumpkin pie and call it good for the day. Ask your loved one to find her favorite Thanksgiving recipes (her home care provider can help her search through her recipe card collection.) If she doesn't have it written down, she could dictate it to her home care provider to write it down and have it ready for the day. (Don't forget to ask the home care provider what the ingredients are so you have them ready on Thanksgiving).
Then have your loved one bring her recipe card to your home and have family members step in and help make the recipe that she was famous for. It's a great way to keep a great food tradition continuing.
Play those games.
If your family is one that will play a game or two together after your meal, consider how you can make that game easily accessible for your aging loved one as well. She may no longer be able to play a game of cards because she can't hold them anymore, but you could get her a card holder to help her manage her cards. Or if she is at the point where she struggles with an intense game of UNO, go a bit slower for a round or two so that she doesn't get too overwhelmed. And remember to be kind! No teasing if she struggles to keep up.
Get outside.
If a nice walk after the meal is your tradition, look for a path that easily accommodates your loved one or have her do part of the walk and then someone heads home with her while the rest of the family marches on.
By making just a few changes, your loved one will appreciate still being able to participate in all of the holiday fun.
If you or an aging loved one are considering hiring home care in Manteca, CA contact the friendly staff at Home Care Professionals today. Call (866)-940-4855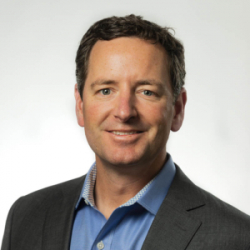 Latest posts by andy@hcprosonline.com
(see all)