Self-Care Habits: Every July 24 is International Self-Care Day.
It's a time to think about what self-care habits mean, and if you're a family caregiver to an aging family member, it's a time to put together a plan to help you're senior maximize her self-care. Here are just a few of the ways that you and you're senior might be able to practice some self-care together.
Seeking Information about Health Issues
The more informed that you and your senior are about existing health issues, the easier it will be to make choices that support those health concerns. It's especially important for your senior to understand her health needs and how the changes that she makes affect those conditions. When you've both got a solid understanding of what she's up against, it is so much easier to talk to your senior's doctor about her needs as well.
Prioritizing Physical Wellness and Activity
Part of physical wellness involves putting all of the information you've gathered about her health and her needs into practice, of course. And if physical activity would help your senior's health issues, it's important to talk to her doctor about what types and duration are right for your senior. If exercising together would help you both to get more active, it's worth considering.
Choosing Healthy Eating
Over the years your senior might have eaten just whatever she wanted to eat. There's nothing inherently wrong with that, but her body may have very different needs now. It's a lot more important to make sure that she's getting the nutrition that she needs and that can mean eating a much healthier and more conscious diet.
Maintaining a Safe and Healthy Environment
As your senior ages, it's more important than ever that her home is as safe and as healthy for her as possible to maintain good self-care habits. If it's getting difficult for her to maintain such an environment on her own, that might mean that she needs additional help. Elder care providers can handle light housekeeping for your senior, while also offering friendly companionship and helping with other tasks along the way.
Just because your senior may need a little extra help or prompting, that doesn't mean that self-care is impossible for her. And knowing that you're also focusing on self-care habits along with her can be really motivational and can help her to stick with the plans that you're making together to keep her as healthy as possible.
If you or an aging loved-one are considering hiring a Caregiver in Morgan Hill, CA, contact the friendly staff at Home Care Professionals today.
Call (866)-940-4855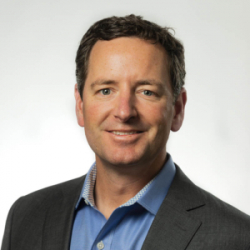 Latest posts by andy@hcprosonline.com
(see all)