Twenty-eight percent of family caregivers report caring for a parent with Alzheimer's or other dementia. An increase of 4% increase from 2015. When you're caring for a parent with dementia, preparation doesn't come easy.
It's unlikely you're trained in Alzheimer's care, which makes it challenging to address all your mom's care needs. Alzheimer's can be an exhausting disease, making it hard to support your mom when you're drained and have little left to give.
Toss Out the To-Do List for a Day
Firstly, ignore the day's to-do list. Taking a day off is essential if you feel pressured and overwhelmed. Instead of focusing on housework, errands, and meal preparation, have a fun day. Take your mom on a walk through a botanical garden, and let her smell all the flowers she wants.
If she likes animals, go to the zoo for the day. Bring a friend or family member to help you. While you're using the bathroom, someone supervises your mom else. You can team up and have a great day out.
Pick up dinner before you return home. Let a restaurant cook dinner for the night. It's okay to treat yourself now and then. The rest of the daily chore list is less critical, as long as critical tasks like medication reminders are covered.
Ask Others to Help Out
If you're feeling overwhelmed, make sure others know you need help. Talk to your brothers, sisters, cousins, and friends about how you feel. Above all, speak up and tell them how they can help you.
Come up with a list of the things you do every day. If there are tasks that others could complete with ease, let them know. If you build a daily schedule on an app like Google Calendar, your friends and family can sign up for specific tasks or days. You'll know where your mom still needs help and can finish those tasks.
Know When to Take Breaks
Think about how often you need a break as a family caregiver. Now, double that for good measure. When you think about how often you want to get away, most people think conservatively, as they don't want to seem greedy or uncaring. You want to ensure you're taking breaks often and returning to your mom with a clear mind and positive attitude.
Alzheimer's care allows you to step back, refresh, and recharge. Let a trained caregiver help out and go out. Visit friends, take a walk, or go shopping. Whatever you do, make sure you're relaxing and having a good time. Finally, you don't have to worry about your mom. Her Alzheimer's care aide tends to her every need.
If you or an aging loved one are considering hiring 
Alzheimer's Care
 in 
Livermore
, CA, contact the friendly staff at Home Care Professionals today.
Call (866)-940-4855
Sources:
https://www.aarp.org/content/dam/aarp/ppi/2021/05/caregiving-in-the-united-states-50-plus.doi.10.26419-2Fppi.00103.022.pdf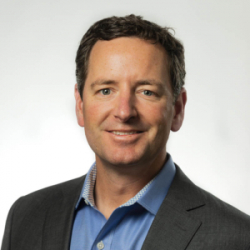 Latest posts by andy@hcprosonline.com
(see all)