You've seen the ads. An older adult falls or has a health emergency, and pushes a button to get help. It seems like the perfect answer when your dad lives alone. Is a medic alert system enough?
Medic alert systems connect the person wearing the bracelet or pendant with a button they can push to activate an intercom system if they need help. They make it possible to call for help if you're not near a phone. They offer peace of mind to older adults who live alone.
What Features Does It Have?
Medic alert systems have improved over the years. Look for the features offered, and see if there are upcharges for those features. Things like GPS tracking are essential for someone with dementia, but the cost to use it may be excessive. You might find it's less expensive to purchase a smartwatch that has GPS.
Fall detection is essential. If your dad falls, you want to make sure someone checks on him immediately. Fall detection in a medic alert system works by having the dispatcher call him if the fall detection sensor is activated. If he doesn't respond, paramedics or a neighbor are called to go check on him. If he falls and is okay, he can push the button and let them know he's fine.
Make sure the system is waterproof. If the pendant or bracelet cannot get wet, it's not going to be useful to your dad during a bath or shower. He needs to have the alert button with him when he's bathing.
What Other Options Should You Consider?
If a medic alert system isn't ideal, what are the other options? Family caregivers can spend time with your dad as often as possible. He'll have someone to help him with household chores, medication reminders, personal care, and more. You need to work out a list of what he needs help completing.
Make sure the list is complete. Think of the help he needs with hygiene and grooming. What about household chores and laundry? From there, think about how well he cooks meals when no one is around, if he eats as much as he should when he's alone, and if he gets enough exercise outside. Ask him what would help him.
A medic alert system is a great tool in helping keep your dad safe, but it's not the only thing you should be doing. Talk to your family to see if others are available to help him out, and use that to figure out a list of gaps in care where your dad doesn't have anyone available.
Those gaps are easily filled with the help of home care aides. Arrange to have caregivers helping your dad with meals, personal care, companionship, housekeeping, and transportation. A home care specialist will go over prices, services, and how to get started.
If you or an aging loved one are considering hiring Home Care in Walnut Creek, CA, contact the friendly staff at Home Care Professionals today.
Call (866)-940-4855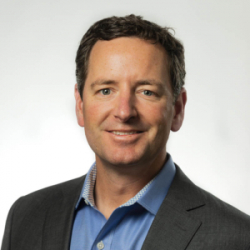 Latest posts by andy@hcprosonline.com
(see all)