May is Mental Health Awareness Month. Did you know that one out of five older adults suffer from at least one mental health disorder? Depression and anxiety are two of the most common in people aged 55 or older. When mom has mental health issues, it's very important to support her. Virtual caregiving is one of the best ways to do this. What can virtual caregiving offer that will help your mom when depression or anxiety are getting the best of her?
Companionship
Your mom has virtual caregivers checking in virtually to see how she's feeling. If she isn't doing well, her caregiver can alert you and stay with her on the phone or video chat until you, a caregiver, or another family member arrive.
She also has something to look forward to, which makes a difference. She knows what time her caregiver calls, and if anxiety plagues her, knowing someone will be calling can make a big difference to the fear she's experiencing regularly. During a call, her virtual caregiver may feel that she's in the middle of a crisis. Her caregiver can alert her doctor and emergency services.
Reduction of Fear
Your mom's anxiety stems from a fall she took. She was getting out of the shower and fell. She ended up with a broken wrist and couldn't get back up. As no one was scheduled to visit her for several hours, she lay on the floor wet and cold. She's terrified to shower now.
With virtual caregiving, your mom doesn't have to be scared. Sensors can be added to the rooms in her home to track her movements. If she seems to be in a room for too long, her virtual caregiver can call and check on her.
She'll also have a tele-home care pack that has push buttons she can use to alert the virtual caregiver that she needs help. It empowers her to feel less scared while showering when no one is there. She's never alone again.
Off-Hour Availability
Virtual caregivers are available 24/7. If your mom often wakes in the middle of the night, that can be her most stressful time. No one wants to wake up and drive to her house at that hour. She may dread calling you for support, so she keeps her anxiety hidden.
With 24/7 virtual care, your mom has someone to talk to, even in the middle of the night. She no longer has to feel alone at night. And, that gives you peace of mind.
Partners With Home Care
Virtual caregiving doesn't replace home care services. It's a partner to it. When your mom's caregiver leaves for the night, she's not alone until her caregiver returns. Her virtual caregiver is there to talk to if she wakes in the middle of the night, wants someone to remind her to take her pills before bed, or wakes her up to see how she's feeling in the morning.
If you or an aging loved one are considering hiring Virtual Caregiving in San Jose, CA contact the friendly staff at Home Care Professionals today.
Call (866)-940-4855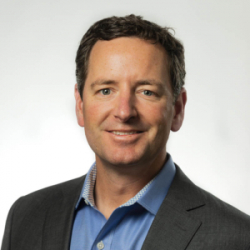 Latest posts by andy@hcprosonline.com
(see all)