It's inevitable that your senior gets stressed out once in a while. Things in life can make them feel overwhelmed, anxious, sad, and stressed out. However, your senior should have developed ways of coping with this stress to live healthily and to continue to age in place. If you or your loved one's home care provider are looking for some hobbies for them to do, these activities can help limit stress or learn to cope with it as much as possible.
Practice Relaxation Exercises
Physical and mental stress is closely connected. When you are mentally stressed, you may start feeling it throughout your entire body, which is why learning relaxation exercises can help with mental and physical stress. Home care can help your seniors learn new techniques, which may include free videos of meditation, breathing work, and mindfulness. When your loved one finds a relaxation exercise that works for them, home care can help add it to their daily routine. Sticking to a relaxation exercise each day may help limit overall stress, and having a stable routine may further lower stress levels.
Physical Activity
Seniors should be moving around no matter what age they are. This doesn't have to be high-intensity workouts, but easy gentle on-the-joint workouts. Your senior may be passionate about yoga, tai chi, or walking in the local pool. Any type of physical activity can help a senior increase serotonin levels and decrease cortisol levels responsible for stress. The more natural happy chemicals they have in their bodies, the more likely they are to be able to cope with stress easier.
Listen to Music
If your senior has a favorite band or composer, this can be a great way to relax and an activity that can minimize stress. Sit out on the porch and listen to some jazz or classical music to unwind after a stressful event. They may even enjoy listening to music in the bathtub. If your senior is interested, they may even like learning to play a new instrument! That way, they can enjoy the music and learn to play their favorite pieces. It can be one of the best ways to unwind throughout the day.
Start Puzzling
Some seniors may find that focusing on a task helps them ease the stress they feel throughout the day. If that sounds like you're a loved one, try out a puzzle with them. This is a great way to spend a day that's too cold to go outside, and it will keep their mind occupied while still being able to sort through the triggers that have stressed them out.
Journaling Daily
Sometimes the best activity to cope with stress is writing. Your loved one may not want to talk to you or home care about their issues, but writing can still help them cope and process stressful situations. It allows them to write out their feelings and look back on other situations they have worked through. Writing can be therapeutic for some seniors. If they can't hold a pen, they can try typing it out or using a voice recorder instead!
If you or an aging loved one are considering hiring Home Care in Livermore, CA contact the friendly staff at Home Care Professionals today.
Call (866)-940-4855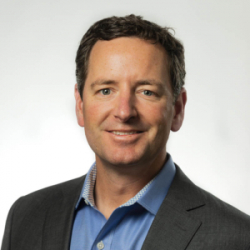 Latest posts by andy@hcprosonline.com
(see all)