This year, the flu is more virulent than it has been in a while, and it is never something to play around with. You and your aging family member need a plan to help her avoid the flu. These tips can help a lot, both now and for future flu seasons.
Talk to Your Senior's Doctor
The first step is always to have a conversation with your elderly family member's doctor. If a flu shot is recommended for her, it's best to get it sooner rather than later. Other vaccinations may be needed, especially if your elderly family member is medically fragile or susceptible to lung illnesses. Her doctor can give your senior the best information about what can protect her.
Find Ways to Improve Hygiene
Much of avoiding any illness, including the flu, involves good hygiene. This means regularly washing hands, coughing into your sleeve, and keeping your senior's environment clean. In-home care professionals can help with concerns like reminding your elderly family member to wash her hands often.
Focus on Good Health Overall
It's also important that your aging family member does everything she can to support good health. This means she should hydrate, eat healthy, and exercise when recommended. This is a topic for her doctor, especially if she hasn't gotten updated information about what is healthy for her. In-home care providers can help make meals and keep your senior's home clean and sanitized.
Provide Backup if You're Not Feeling Well
But what if you're the one who is sick? Being a family caregiver can sometimes mean that you're not able to keep up with everything going on yourself. If that happens, it's vital you're not bringing germs and making it easier to get sick. In-home care professionals can take care of your elderly family member until you're no longer contagious.
Don't Wait if Your Senior Develops Symptoms
If your elderly family member does start to show signs of not feeling well, it's best to get to the doctor right away. Early diagnosis of the flu allows for medication that can help reduce symptoms and shorten the duration of the illness. Early diagnosis and treatment are more likely to be effective, so get medical attention immediately.
The flu may be even more dangerous for your senior if her health is compromised in other ways. It's so important to help her stay as healthy as possible, particularly during years when the flu virus is stronger than usual.
If you or an aging loved one are considering hiring In-Home Care in Pleasant Hill, CA, contact the friendly staff at Home Care Professionals today.
Call (866)-940-4855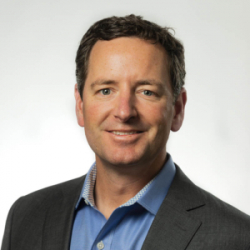 Latest posts by andy@hcprosonline.com
(see all)