What do you know about your dad's goals as he ages? It's important that the family supports him and tries to do everything possible to ensure his goals are met. All your dad's aging goals should obviously be discussed during a family meeting.
Where Does Your Dad See Himself as He Ages?
Where does your dad see himself 5, 10, or even 15 years from now? Under those circumstances, is his home suitable for the changes he faces as he ages? As he gets older, he may not want to have 10+ acres to maintain. Instead, could he sell land to help cover his expenses as he ages at home?
If he lives in the country, he might prefer to move to a one-level city condo surrounded by restaurants, medical offices, senior centers, museums, and other things to do. Conversely, he might prefer the idea of living in the country where it's quieter and less busy.
What If His Health Changes?
If your dad's health changes, what would he want to happen then? Suppose your dad has a stroke and needs a wheelchair. Would he want to sell his home and move? Or, would he prefer to adapt the main level of his home to become a wheelchair-friendly living space?
That's just one of many chronic health conditions that can affect an older adult's ability to live alone. Your dad has been diagnosed with Alzheimer's. In time, he cannot be alone and will need around-the-clock supervision. Would he want to move to a memory care community or his child's home in this situation? Or, instead, would he prefer in-home care aides to care for him in his home?
Has He Taken Legal Measures to Protect Himself?
Your dad needs to have powers of attorney drawn up for medical and legal decisions. This legal protection applies if your dad is unable to make decisions for himself. It's important if he has dementia or a traumatic brain injury following a stroke or car accident.
The agents named in his POAs will make financial decisions on his behalf, making sure those decisions are made in your dad's best interests. A medical POA will discuss treatment paths with his doctors, following the things he's mentioned wanting and not wanting in an advance directive or living will.
If your dad has property and other assets, a will is also important. If something happens to your dad, he might not want his estranged son to sue his other children for part of the inheritance.
You've sat down and talked. You have your dad's input. You've gathered a list of questions and concerns from all family members. Take that list and call an in-home care specialist to learn more about the services and prices of in-home care.
If you or an aging loved one are considering hiring In-Home Care in Los Gatos, CA, contact the friendly staff at Home Care Professionals today.
Call (866)-940-4855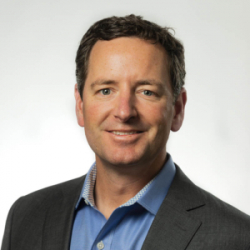 Latest posts by andy@hcprosonline.com
(see all)