Dementia: People with dementia can start to find it difficult to handle a variety of normal daily tasks and activities.
That can get frustrating both for you and for your senior, especially when she needs help. That frustration can feel as if your senior isn't cooperating at all when there might be more going on. More like dementia.
Validate What Your Senior Is Experiencing
If your elderly family member is resisting things like brushing her teeth or showering, there's an emotion behind that. She's not deliberately trying to make things more complicated. Validate how she's feeling and try to find solutions that address those feelings.
Keep Plans Flexible, but Incorporate Routines
Routines are incredibly helpful for people with dementia because they offer structure and support. That's important, but it's also important for your senior to have flexibility when she needs it. Some days may be easier for your senior than other days are, which is why it helps to have some give in the routines that you've set up.
Create a Calm Environment for Your Senior
When there's a lot going on around your senior, not necessarily even involving her directly, that can be a huge distraction for her. Too much noise, too many people, and anything else that creates a chaotic atmosphere is likely to make it more difficult for your senior to concentrate and therefore she'll also be less willing to go along with whatever is happening.
Let Your Senior Have More Choice and Control
Dementia takes so much away from your elderly family member. One of the biggest losses for her can be her own bodily autonomy, especially as dementia worsens. The more control and choices you can offer to her, even if they're small, the better.
Dementia: Look for Ways to Accommodate How She's Feeling
Your senior may get to the point where it's difficult for her to communicate and she may not understand when you try to reason with her, but the emotional reactions she experiences are genuine. It's important that you try to find ways to accommodate how she's feeling, which can be reassuring for her. Senior care providers can help you to understand how to do this because it's a skill that they've learned through helping people just like you and your elderly family member.
If your elderly family member is still not cooperating with daily activities, there's probably an underlying reason. It's really important to try to figure out what that reason is so that you can help to resolve it for your senior.
If you or an aging loved-one are considering hiring a Caregiver in San Mateo, CA, contact the friendly staff at Home Care Professionals today.
Call (866)-940-4855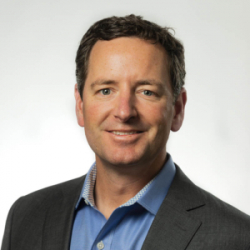 Latest posts by andy@hcprosonline.com
(see all)