The news that your mom fell isn't unusual, but it is important to address her fall and make sure she's supported while she heals at home. One of the things you need to consider is post-hospital care.
In 2020, more than 2.8 million older adults fell and required medical care at the hospital. Emergency room visits have increased by 19% in the past decade.
Would the availability of home health care nurses be of use when your mom comes home? Here are four reasons this type of arrangement is important.
Nurses Can Check Her General Health
After a fall, your mom may be scared and feel alone. Something as simple as a general health check each day can make a difference. A nurse can check her pulse and blood pressure, take her temperature, and report this to the doctor.
Your mom's nurse can assess her general mental health. If she seems more down or anxious than usual, her nurse can alert you and her doctor.
Nurses Are Trained to Clean and Bandage Incisions and Wounds
Wound care is one of the important services nurses offer. If your mom's fall resulted in surgery or left her with wounds that had to be stitched, wound and incision care are important. The risk of infection is there, and a nurse knows how to clean and dress a wound and identify the signs of an infection in the earliest stages.
Nurse Can Administer Medications
Your mom is on pain medications or antibiotics that are administered through an injection or IV. This isn't something you can do on your own as you don't have the experience. Hire a home health care nurse instead. If she needs an IV line administered, her nurse can do it at home and eliminate the need to go to a clinic or hospital.
Injections are also taken care of by the nurse at your mom's home. If your mom needs her oral medications changed due to side effects or other issues, her nurse is there and can take care of it without your mom having to return to the hospital.
Physical Therapy Can Happen at Home
Suppose your mom fractured her hip in the fall. Getting in and out of your car is difficult for her, but you're the only person who can drive her to all of her physical therapy appointments. Instead of bringing her to her physical therapist, have her therapist come to your mom's home.
Plan Her Care Needs Before She Comes Home
Before your mom comes home, talk to her doctors about her post-hospital care needs. Will she have wounds that need cleaning and bandaging until they've healed? Is she going to need injections of corticosteroids to help ease the pain while a joint recovers?
Once you know what she needs, arrange post-hospital care by calling an agency. You'll go over the prices, services, and schedules during that call
If you or an aging loved one are considering hiring 24-Hour Post Hospital Care in San Jose, CA contact the friendly staff at Home Care Professionals today.
Call (866)-940-4855
Sources: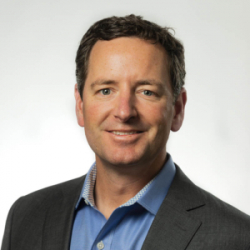 Latest posts by andy@hcprosonline.com
(see all)