One of the more challenging problems a parent with Alzheimer's can have is their urge to wander off. Your dad is always saying he wants to go home, and he'll do anything necessary to get out of the house. Once outside, he doesn't recognize where he is, and you're afraid he's going to get lost.
As his Alzheimer's progresses, how do you handle his urge to wander? Here are some of the steps to take.
Install Alarms and Sensors
Put alarms and sensors on all exit doors and windows. You may want to add one to his bedroom door to alert you if he gets up in the middle of the night. With alarms, there's an audible warning system to tell you when he's trying to go outside.
As an alarm goes off, the noise will stop him in his tracks. That gives you time to get to him, stop the alarm, and redirect him. Some of the best ways to redirect him involve his favorite snack, a movie, or music.
Invest in a GPS Tracker
GPS trackers are essential if your parent with Alzheimer's has managed to get outside. You can sew a tracking chip into the lining of your dad's jacket or put a GPS tile into his favorite shoes. This will help if he habitually grabs his favorite jacket or shoes before leaving.
You might want to invest in a smartwatch or medical alert system that has GPS tracking. If he wanders, you can use an app to find where he is.
Create a Safe Place to Walk
Is your dad's yard large enough for him to wander? Put in fencing that keeps him contained in the yard. There is flexible pet fencing that's made of coated steel wires that cannot be climbed and can be attached to trees or posts that are 20 feet apart.
While this type of fencing is intended for dogs, it's helpful for quickly fencing in your backyard. Your dad would be able to go outside without being able to wander too far. It can be a suitable option, and if he has a dog, it also gives the dog room to roam.
The other benefit to a secure backyard is that you could install raised bed gardens and give your dad an activity to keep him engaged. Let him grow fruit, veggies, or flowers in those gardens, keeping his brain and body exercised for as long as possible.
Arrange to Have Other Caregivers Helping You Out
Has your dad started wandering? It's frustrating, but it's common in parents with Alzheimer's. Three out of five people with Alzheimer's will wander away at least once. It's important that you prevent it from happening.
Home care aides are there to supervise and redirect your dad as needed. You don't have to be there 24/7. Arrange home care services to ensure you have time to take breaks.
If you or an aging loved one are considering hiring 24-Hour Home Care in Citrus Heights, CA contact the friendly staff at Home Care Professionals today.
Call (866)-940-4855
Sources:
https://www.alz.org/help-support/caregiving/stages-behaviors/wandering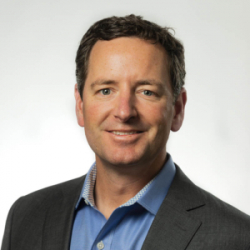 Latest posts by andy@hcprosonline.com
(see all)