August 30th is National Beach Day. If you live near any beaches, or if your loved one enjoys the beach, it's a great day to go out and celebrate the beauty and fun of your local beaches – whether they be oceanside or at a local lake.
National Beach Day is not only a day to celebrate all the fun that happens at the beach, but also a day to commit to keeping our beaches clean for everyone and everything, including all of the amazing animals, birds, and fish that make beaches their home.
Your loved one might enjoy having her home care provider bring her out to her favorite beach to celebrate the day. Don't forget to have her home care provider help her with plenty of sunscreen as well as send her off with a good hat and sunglasses. Then your loved one can celebrate in style while keeping healthy and safe. Here are some suggestions to celebrate National Beach Day.
Help clean the beach
Beaches can get full of trash and items which makes it an unsafe place not only for humans but for the creatures that call it home. Bring a garbage bag, some heavy-duty cleaning gloves, and an extended picker-upper arm to stroll along the beach and pick up debris left behind. While a miles-long expanse of an ocean beach may seem overwhelming, even if your loved one can just clean a dozen yards of one area, it will make a difference. Remember to have her bring plenty of water to drink along the way so she doesn't get dehydrated or overheated during the process. A great idea is to have your home care provider bring her in the early morning hours before the temperatures get too hot.
Capture it in photos
If your loved one enjoys taking photos, National Beach Day can be a great day to head to your local beaches and take some beautiful photos of the beaches and the water. If you have multiple beaches in your area, your loved one can travel to different ones and take photos of what makes each unique. Taking photos is a great way to intentionally slow down, look at the beauty around you, and then capture it to enjoy later. She could even submit them to sites like Google so that when others are trying to decide which beach to visit, they can look at her photos to see what it looks like
Have a beach party
Of course, the most fun way to celebrate National Beach Day is to have a beach party. Invite your loved one and family members down the beach for a day of swimming or if allowed, visit in the evening for a barbecue and to watch the sunset. The beach has beauty both during the day and at night.
Whatever you choose, protecting your community's beaches is a great mission so that future generations will also be able to celebrate National Beach Day in the years to come.
If you or an aging loved one are considering hiring home care in San Jose, CA contact the friendly staff at Home Care Professionals today. Call (866)-940-4855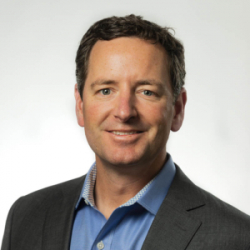 Latest posts by andy@hcprosonline.com
(see all)