Many back and spine surgeries can now be performed as outpatient surgery, meaning your loved one will return home to recover once the procedure is complete. It can be a bit overwhelming to think about caring for your loved one after something that seems so invasive as spinal surgery, but with guidance from your loved one's doctor and the help of a trained post hospital care provider, you can help your loved one be back on her feet and enjoying all that life has to offer in no time.
Before the surgery even happens, do your best to attend appointments with your loved one so you can help her fully understand the recovery process and ask questions along the way. Don't forget to record the answers so that you can refer to them later with the confidence that you have the correct answer in your hands.
Once your loved one is on her way home and starting the recovery process, follow these five tips for a smoother recovery that will make her feel better quickly.
Have her recovery area set up. With some spinal surgeries, the doctor may ask your loved one to not climb stairs for a week. That means you will want to make sure your loved one's recovery area and the bathroom are on the same floor. If they are not, you might need to move the bed for a few weeks so that she doesn't have to worry about steps.
Get help around the home. If your loved one is living on her own and wants to recover in her own home, make sure she has the help she needs to take care of household chores like laundry and the garbage to name a few. Both of those require carrying items and oftentimes, an outpatient is restricted to carrying nothing heavier than a gallon of milk. Having a post hospital provider stop by to help with chores is one way to make sure they get done without your loved one hurting herself.
Start moving around right away. Short walks will help the area heal and build up the strength your loved one needs. If she's feeling shaky, having a post hospital care provider walk alongside her can help her feel more comfortable on her feet.
Keep the incision area clean. The doctor will have some direct orders on how to care for your loved one's incision area. It may need to stay dry for several days which may mean she'll need some help washing her hair or bathing.
Have healthy meals planned out. A well-balanced diet will help her body heal faster. Prepare and freeze meals ahead of time so that they can easily be heated up or have a home care provider come to the home to help make nutritious meals for her as she recovers.
A little planning now can make the recovery process for your loved one go smoothly.
If you or an aging loved one are considering hiring post hospital care in Daly City, CA contact the friendly staff at Home Care Professionals today. Call (866)-940-4855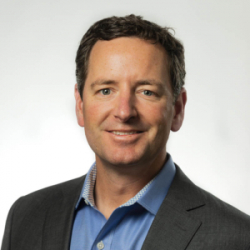 Latest posts by andy@hcprosonline.com
(see all)