If you suspect there is something serious going on, it is important to have your elderly loved one see their doctor. If you don't think it is something serious, there are some tips for you and your home care services provider to help your elderly loved one boost their appetite.
Adding Flavor to Foods
There are many elderly people who lose some sense of taste. This causes food they have enjoyed for a long time to not taste so good. Overall, this can lead to a loss of appetite. If this is happening to your elderly loved one, adding flavor to foods might help. There are so many different types of spices and herbs that can be added to almost everything. Adding a bit of lemon or lime juice would be a good idea for some recipes, too. You or a home care provider can try different flavors to see what boosts your elderly loved one's appetite the most.
Choosing Nutrient-Filled Foods
If your elderly loved one isn't eating well because of a lack of appetite, they likely aren't getting the nutrients or vitamins their body needs to stay healthy. If this is the case, it is very important to increase the nutrients and vitamins they are getting through the foods they do eat. If you can get your elderly loved one to eat, make sure the food they are getting is healthier. Some foods they should be eating include salads, lean meats, whole grains, fresh fruits, and eggs. You can even look up healthy, tasty recipes for people who have a lack of appetite. There should be many great ideas that come up.
Eating On a Schedule
Sometimes, elderly people lose their appetite. Getting them to eat regularly again can be quite the challenge. However, one idea that might help is to have your elderly loved one eat on a schedule. This way, eating becomes more of a habit. It might seem a little odd since eating is essential for life. However, for people with a lack of appetite, this may be just what they need to eat more. It is also a good idea to have you or a home care provider eat with your loved one when possible. This way, they can socialize and you can keep an eye on how much they are eating.
Conclusion
Has your elderly loved one lost their appetite? No matter what the reason is, there are numerous ways to help them. The tips mentioned above are a great place to start.
If you or an aging loved-one are considering hiring Home Care in Citrus Heights, CA, contact the friendly staff at Home Care Professionals today. Call

(866)-940-4855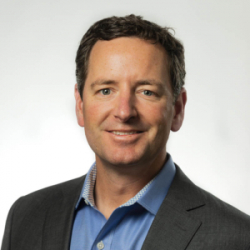 Latest posts by andy@hcprosonline.com
(see all)