While your mom wants to stay in her current home, you have reservations. She's alone all day and you're only able to stop by on a weekend. You worry about her being alone most of the week.
At the same time, she's independent and doesn't need someone in her home to help out. She's adamant that in-home care is too much. She just needs someone to call and check in from time to time. Have you considered the benefits of virtual caregiving?
What Is Virtual Caregiving?
If you're not familiar with virtual caregiving, it's a service where a virtual caregiver calls over the phone or more commonly through a video chat to see how your mom's doing. During that call, many care services can take place. Arrange the services that are most important to your mom.
Among the many available services, your mom could have a caregiver available to help her remember to take her medications. Her caregiver calls, reminds her to take them, and watches to make sure she does.
If your mom is supposed to check her blood sugars or blood pressure throughout the day, her caregiver can remind her to do so. The results of these checks are recorded for your mom's doctor to monitor. If anything concerns the doctor, additional care can be arranged.
Virtual caregiving can set your mom up with door alarms, an emergency button on a lanyard or wristband, and motion sensors that track your mom's movements around the home. If she's always out of bed by 9 a.m., and it's now 10 a.m. and she's still in bed, a virtual caregiver can check on her.
Maybe your mom just wants someone to talk to each day. She craves companionship where someone asks how she is, talks about current events, and makes sure she has the groceries and medications she needs. Virtual caregivers can do that.
If something is wrong, the virtual caregiver goes to your mom's contact list and alerts the appropriate person. Your mom's fall detection sensor went off and she's not responding to calls. If there's a next-door neighbor on the list, that person could go over and check. If not, emergency services might be asked to perform a welfare check.
The caregiver may note that your mom's shivering and complaining that her heat isn't working. Her caregiver can alert you so that you can schedule a technician to go out and diagnose the problem.
Do You Have Questions?
Virtual caregiving is a great way to provide the companionship your mom lacks during the week. She'll have a caregiver to call and check on her and make sure she's doing well. If there are any concerns, her caregiver will alert the appropriate people and make sure your mom has the help she needs.
How do you get started? First, talk to your mom and other family caregivers and get a list of questions. Second, give us a call, get answers to those questions, and work with our advisors to make the necessary arrangements.
If you or an aging loved one are considering hiring virtual caregiving in Pleasant Hill, CA contact the friendly staff at Home Care Professionals today. Call (866)-940-4855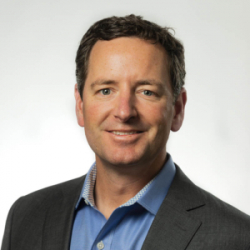 Latest posts by andy@hcprosonline.com
(see all)