Each year, older adults who've reached the age of 100 are celebrated. Everyone celebrates this achievement on September 22nd. If you look at what these people credit as being the key to their long lives, it's inspiring and sometimes humorous. To quote the late Betty White, "You're never too old for anything."
Your dad's getting older and you'd love to see him reach his 100th birthday. What can you do to help him?
Make Sure He Sees His Doctor and Dentist Regularly
Regular dental exams and cleanings and yearly visits with his doctor are important. The longer you live, the higher the risk of developing cancer. If it's caught early, many types of cancer are treatable.
Keeping up-to-date on immunizations helps boost your dad's immune system. It also helps lower the risk of him having severe cases of COVID, the flu, etc. His doctor can tell you when he's due a booster or vaccination.
Eat a Healthy Diet
Your dad should limit his intake of saturated fat, sodium, and added sugar. Aiming his diet around lean protein, whole grains, and a lot of fruits and vegetables is essential. He also needs to make sure he's getting plenty of calcium through milk, cottage cheese, yogurt, etc. Calcium deficiency can increase his risk of osteoporosis.
Stay Social
Loneliness and isolation can raise the chances of inflammatory health conditions like diabetes, heart disease, and cancer. If your dad stays social, he's going to boost levels of serotonin and other chemicals that improve his mood. That's important.
Your dad's social circle is small, but that doesn't mean he has to feel isolated. He can volunteer at his local library, hospital, museum, or community center. If he loves being around children, he could volunteer to read to them. If he loves animals, arrange to have him play with cats and kittens at a local shelter.
Visit him as often as you can. Monthly family dinners are a good way to surround him with his grandchildren, children, and other close family members. If everyone brings one of his favorite dishes, you save yourself or another family caregiver from having to plan and prepare a big meal.
Arrange Home Care Aides
Perhaps the biggest key is to pair him with home care. Falling can negatively impact your dad's health and safety. A fall can lead to him becoming immobile, and exercise is important. Keep him from falling.
With home care, your dad has support when he goes on walks or walks up and down his stairs. He has company when he is out shopping, and he won't have to drive when he has a caregiver.
Talk to his doctor about anything he should or shouldn't do on his own, find out more about any health issues he has, and then book home care services. It ensures he stays independent and ages safely.
If you or an aging loved one are considering hiring home care in San Jose, CA contact the friendly staff at Home Care Professionals today. Call (866)-940-4855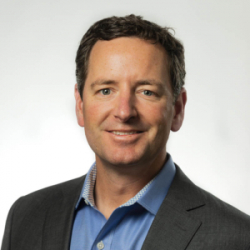 Latest posts by andy@hcprosonline.com
(see all)