When thinking about daily activities, it's hard to imagine being unable to perform those tasks in the same manner. For seniors having to adjust their routines and how they complete these seemingly habitual tasks, normal daily living skills can become frustrating with age. Supporting seniors as their needs shift and they must adapt to different ways of completing their daily living skills is essential, and working with senior home care helps ensure they receive the support they need.
Senior Home Care Helps With Continued Independence
Daily living skills are basic self-care tasks that people perform. They include bathing, dressing, handling hygiene issues, eating, and using the toilet. Maintaining the ability to do these tasks allows for continued independence and consistent self-worth. Continue reading to find out more about the importance of daily living skills.
Independence is one of the most important issues seniors focus on as they age. They want to live in their homes, surrounded by the things they love, and easily complete their regular routines.
Unfortunately, for many seniors, this is not a possibility. This acknowledgment is frustrating for them and can be heartbreaking for the ones they love. It helps to have senior home care in place as these changes arise to assist seniors transitioning from the ability to handle it all on their own to needing assistance.
Daily Living Skills: Hygiene
Daily living skills and good health go hand in hand. The ability to clean oneself, maintain a healthy dental routine, as well as prepare food are all part of daily living skills. In addition, these skills help seniors decrease the risk of chronic diseases. These skills are also some of the most personal daily living skills completed and might be embarrassing for seniors to discuss as they begin to have issues.
Senior home care professionals are integral when seniors need extra assistance. They provide support in a caring, nonjudgmental way that allows seniors to continue to thrive. Home care assistants can support healthy meal planning and cooking, assist with hygiene issues, and ensure that seniors are active throughout the day to decrease the incidence of bed sores, weakened muscles, or achy joints. In addition, when medical issues arise, the home care team offers peace of mind in knowing seniors are monitored when loved ones can't be there.
Daily Living Skills: Safety
The ability to move freely is essential to perform daily living skills. As seniors age, this mobility might be limited for various reasons. Talking with home care team members about the home environment and its importance in completing daily living skills is essential. Senior home care professionals have the knowledge and expertise to suggest changes in layouts, organization, or even additional products that can further seniors' ability to safely perform their daily living skills, such as motion-activated lights in dark hallways or non-slip surfaces in tubs and showers.
Adding senior home care can show loved ones they are valued and that their desire to stay in their homes is heard. The conversation about adding home care can be difficult, but when loved ones focus on the benefits of aging in care and the stability home care brings seniors, it helps everyone adjust to the change.
If you or an aging loved one are considering hiring Senior Home Care in Pleasant Hill, CA contact the friendly staff at Home Care Professionals today.
Call (866)-940-4855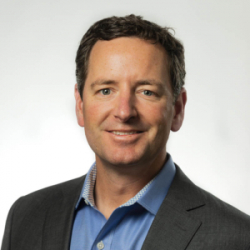 Latest posts by andy@hcprosonline.com
(see all)