April is Worldwide Bereaved Spouses Awareness Month. If your senior loved one has lost their spouse recently, you might find yourself struggling with knowing how to support the intense grief they feel. Especially while dealing with your own grief of the loss of someone you love. Home care providers can help assist you on this journey.
Giving Grace
One of the first words you should think of when dealing with grief is grace. Each person manages their grief differently and having grace for them and yourself will help you manage the ebbs and flows of lingering grief. It's not a path that is exactly the same for anyone, and that's normal.
Grief can look different for everyone, but here are some signs that your loved one is still grieving. You might notice them frequently or occasionally. Your loved one might hide them from you, but show them to her home care provider, or she can do the opposite and put on a brave face for her home care team and only show you her vulnerability. Again, it's different for each person, but some common grief behaviors include:
Having difficulty sleeping or possibly sleeping too much.
Crying often, sometimes seemingly over things that shouldn't cause sadness.
Having little interest in food or sharing meals.
Having problems concentrating and making decisions, both big and small.
Offer Support
One of the best ways you can help your loved one through her grief is to offer support. Don't be afraid to ask how she is feeling each day, what she misses most about her loved one, and how she needs support. She might not know what she needs help with, so look around her home and see what isn't being done. If you noticed the laundry hasn't been touched in weeks, you can offer to do it yourself or hire a home care team to come in and help with household chores like that.
If she's not eating well, and can't seem to focus enough to prepare a meal, there are meal delivery places as well as home care providers that can shop, prep and make the meals for her. They can also provide company if she is feeling especially lonely during mealtime.
Reminisce on Memories
Your loved one may want to talk about the person she is grieving over or may not want to talk at all. If it helps, ask her questions about their relationship throughout the years, places they visited, their favorite activities or places to eat, and anything else that reminds your loved one of that special relationship. The conversations may bring tears but tears are okay and a part of the healing process.
Your loved one may also appreciate joining a group of individuals who have experienced the same type of grief. She may fear she'll compound your grief if she talks to you too much, but will feel more comfortable talking to a support group who can walk beside her during her grief.
There is no set timeline for how long grief will last but hopefully, over time, you'll both begin to feel the weight of it lighten.
If you or an aging loved one are considering hiring Home Care in Citrus Heights, CA contact the friendly staff at Home Care Professionals today.
Call (866)-940-4855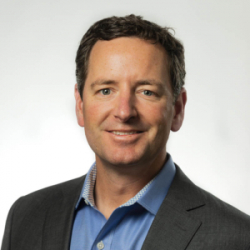 Latest posts by andy@hcprosonline.com
(see all)