Diabetes is a health condition in which blood sugars aren't properly processed. Some people with diabetes require insulin supplementation, but many people with diabetes don't. What your senior needs depend on what type of diabetes she's diagnosed with and how advanced it is when she's diagnosed. After diagnosis, your elderly family member may face many more changes to her life than she expects, and some of those changes can be difficult. Home care can help you, and she navigates this time.
Lifestyle Changes
The first level of care for diabetes is to make some lifestyle changes. Your senior and her doctor look at what she's doing now. Then they will recommend some changes to her daily life. Those changes may include making different choices in what she eats, moving more, and getting better sleep. Understandably, significant shifts are a lot more challenging to make, so your senior may need some help from you and from home care providers to keep up with those changes. Consistency is the key to ensuring that her changes will do the most good for your elderly family member.
Checking Glucose Levels and Following Care Plans
Another critical piece in keeping up with your elderly family member's diabetes diagnosis is to check her glucose levels regularly. For someone new to testing, it can feel not very easy. Your senior's doctor can show her how to test, and home care providers can remind her to do so regularly. If your senior's doctor prescribes medications to help her manage her diabetes, she may also need reminders to stay on schedule with those.
Honoring How She's Feeling
As your elderly family member deals with these changes, she must honor how she feels. Some days are going to be better than others. When she needs to rest, home care providers can help your senior to do so without missing out on anything at all. They can help with household tasks, meal preparation, and more so that your senior can take care of her energy as it ebbs and flows.
Keeping Up with Changes as They Happen
Over time, your elderly family member may experience changes in her health. Other health issues can cause diabetes to be more challenging to control. Working with your senior's doctor and other medical providers can help her know what to expect to adjust her care plan as necessary. Home care providers can help your seniors to keep up with those changes.   The changes affect her daily schedule. But sticking with her care plan gives your senior the best opportunity to keep her overall health strong.
Seek the Right Help
Diabetes doesn't have to slow your senior down at this stage of her life. With the right help, your elderly family member can still live a full and enjoyable life full of the activities she enjoys most. There's no cure for diabetes yet, but keeping it in check can slow down the implications of having diabetes. Home care is a great option to help any senior undergoing a significant life change.
If you or an aging loved one are considering hiring Home Care in Palo Alto, CA, contact the friendly staff at Home Care Professionals today.
Call (866)-940-4855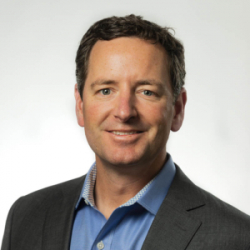 Latest posts by andy@hcprosonline.com
(see all)