Have you asked your mom about her health recently? As people get older, it's common to experience changes to one's overall health. High cholesterol, high blood pressure, and arthritis pain are health concerns in older adults.
Make sure your mom is doing okay as her health changes. It may be time to arrange in-home care services to help her out. Find out by asking her these questions.
How Does She Feel?
Start by generally asking your mom how she feels. Does she experience aches and pains that make it difficult for her to get things done? When she gets out of bed, does it take a bit to loosen her joints before she's comfortably walking around?
Does She Take Prescription Medications?
Does your mom take any prescription medications? If so, why is she taking them? When she does take them, are there any concerning side effects that make it hard for her to complete daily housekeeping chores or personal care tasks?
If she has high blood pressure and takes beta blockers, she might find the medications affect her energy level. Doing the housekeeping may be too difficult when she's feeling sluggish. Your mom may be on medications that make her lightheaded, so she doesn't want to move around the home after taking them.
Has She Ever Fallen?
Has joint pain, dizziness, or difficulties with balance ever caused your mom to fall? If she's fallen, it's something you need to address. She may have slipped or tripped, so it may be time to address safety features like grab bars or non-slip flooring.
Does She Socialize Enough?
Is your mom social? Does she have friends and family in the area who often visit? If not, does she get to go out and participate in social activities like luncheons at a local senior center?
Lack of socialization can affect her mental and physical health. If she's not socializing often, it's essential to talk about companion care services from a home care agency.
When Was Her Last Doctor's Visit?
Has your mom seen her doctor within the last year? If not, scheduling an appointment and ensuring she's up-to-date with immunizations, blood tests, and significant health screenings is essential.
Getting to her doctor's appointments may prove challenging if your mom no longer drives. She'll need someone available to get her to her doctor's office, wait for her, and drive her back home. Make sure someone is available, and that she's not struggling to find transportation.
When your mom's health is changing, and she has difficulty remembering to do things for herself or cannot do things without a helping hand, it's time to arrange home care services. Hire a home care aide to help her with medication reminders, transportation to area businesses, or assist her with household chores and personal care tasks.
If you or an aging loved one are considering hiring In-Home Care in Daly City, CA, contact the friendly staff at Home Care Professionals today.
Call (866)-940-4855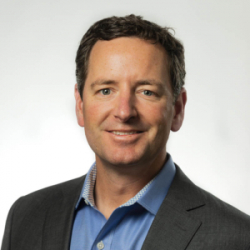 Latest posts by andy@hcprosonline.com
(see all)