Home Care Assistance: Some states require older drivers to re-test when they turn a certain age.
Others leave it up to drivers and their families to decide if a re-test is necessary. Does your state require your mom and dad to pass a driving test for mature drivers? Home care assistance can be a great help while navigating this to keep tabs on your seniors as they drive.
Not Many States Do
Only a handful of states require older drivers to pass a driving exam. It can be difficult to demand this due to age discrimination laws.
Some, such as Arizona, require proof that the driver has passed an eye exam within the past few months. If an eye exam is necessary, it's often allowed to include a copy of the exam results at your eye doctor. Some states require older drivers to go to the DMV for a vision test.
Which states require re-testing? Illinois and New Hampshire require a road test once the driver turns 75. Whether parallel parking is included on a re-test or not is determined by each state. In North Carolina, if an older driver is asked to come in for a re-test, parallel parking is not required.
Washington D.C. may require a written and road test after the age of 74 if a doctor's statement is not provided at the time of renewal. Drivers 70 and older must provide medical certification. In Nevada, drivers who renew by mail must also include a statement from their doctor.
Signs Your Parents Shouldn't Drive
Many states leave it to friends and family members to alert the DMV if an older driver should be re-examined. If you live in a state where you or another person has to initiate a re-test, how do you know? What are the signs that your mom and dad shouldn't be driving? Here are the signs to look for.
Vision diminishes
Struggles with steering
Never turns to check blind spots and relies solely on mirrors
Hides damage to the car
Has health issues like dementia, a heart attack, or stroke
Getting more tickets than usual
Forgets to check blind spots
Fails to merge correctly
Easily lost while driving
Cannot move feet quickly between pedals
Being in more accidents than in the past
Hire Caregivers to Provide Transportation
What can you do if your parents are no longer allowed to drive? They don't have to stop going out, and you're not the person who has to drive them around. Call a senior home care specialist and ask about transportation assistance.
Instead of risking their safety or making you rearrange your work schedule, their home care assistance providers can drive them to stores, senior centers, area businesses, and medical offices. Call a senior home care expert to make the arrangements.
If you or an aging loved-one are considering hiring Home Care Assistance in Pleasant Hill, CA, contact the friendly staff at Home Care Professionals today. Call (866)-940-4855
Sources:
https://www.ghsa.org/state-laws/issues/mature%20drivers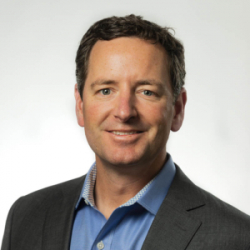 Latest posts by andy@hcprosonline.com
(see all)