Senior Care: Holiday party time is here and while everyone enjoys holiday treats seniors in particular need to be sure that they aren't eating too many high calorie and high-fat holiday treats.
Seniors need to maintain a healthy weight in order to avoid making health conditions worse. And it can be difficult for seniors to shed extra pounds after they have gained weight. But there are still plenty of festive foods that seniors can enjoy at holiday parties. Senior care can be a big help with keeping your senior on track.
Veggies With Healthy Dip
Vegetable platters are a staple of holiday parties. Seniors can enjoy all kinds of vegetables with healthy dips like guacamole or low-calorie dressings. However, seniors should stay away from high-fat dips that are made with ingredients like mayonnaise which are high calorie and high fat. There is almost always a low-calorie or healthy fat dip option that seniors can have. If you're hosting the holiday party make sure that you have options like fresh salsa so that your senior loved ones can find plenty to eat without overdoing it.
Crackers And Cheese
Crackers and cheese are another great option for seniors. Crackers are easy to eat and have just enough carbs to keep blood sugar stable throughout the night. Small slices of cheese will give seniors some protein which will help them feel full faster and stay full longer. Put out some low sodium crackers for your senior loved ones if blood pressure is a problem for them. Seniors can also prepare a plate of crackers and cheese at home to bring to the party with the help of an elder care provider.
Water Or Sparkling Juice 
Instead of alcohol seniors should be drinking water, sparkling water with fruit, or sparkling grape juice. You can make some wonderful holiday punches using diet soda, sparkling water, and fruit that will be delicious and appropriate for anyone who shouldn't be drinking alcohol. Festive punches let everyone share in the fun of having a special drink without the pressure to drink alcohol. Seniors should avoid alcohol that may interact with their medications. Grapefruit juice can have a bad interaction with many medications that seniors commonly take so if you're going to be having your senior loved ones and other seniors at your holiday parties make sure that you don't use grapefruit juice in any of your cooking or beverages.
Fruit Or Healthy Desserts
When it's time for dessert seniors should skip the candy and cookies, or have just one piece of candy or one cookie. Fruit desserts, gelatin desserts, and sugar-free desserts are the best dessert options for seniors at holiday parties. If your senior loved one has a favorite low-calorie or fruit dessert, a senior care provider can help them prepare it so that they can bring it to the party and share it with all of their loved ones. It may even be a dish that you remember from your childhood and are happy to eat again.
If you or an aging loved-one are considering hiring

Homecare in Walnut Creek, CA

, contact the friendly staff at Home Care Professionals today. Call

(866)-940-4855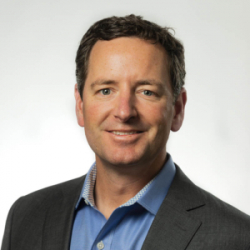 Latest posts by andy@hcprosonline.com
(see all)