Home Care Services: Cholesterol is something that everyone has in their blood, but when cholesterol levels are too high, that can cause big problems in your senior's cardiovascular system.
Here are some of the factors that can contribute to high cholesterol. Some of these are factors that your elderly family member can do something about on a regular basis. Others are more static. Hiring Home Care Services would be something to consider at this time to help your senior bring the levels down.
Family History
A family history of high cholesterol is one of those factors that your senior cannot do much about, unfortunately. But knowledge of her family history can go a long way toward helping your senior to focus on what she can do to ensure that she takes the best care possible of her cholesterol levels. Your senior's doctor can help her to understand just how much her family history affects her current cholesterol levels.
Sedentary Lifestyle
One factor your senior can control is how active she is physically. If your senior has led a mostly sedentary life, her risk of high cholesterol is much higher. But that doesn't mean that she's locked into high cholesterol forever. She can make changes now to her activity levels, after getting her doctor's clearance to exercise more, and that may help her to lower her cholesterol quite a bit.
Unhealthy Diet
Eating the "wrong" foods over a period of years can contribute to high cholesterol levels, too. Choosing foods that have empty calories, or no nutritive value, is a bad long-term plan in terms of health. Your senior can do something about this, too. Making dietary changes can be tough, but with the help of 24-hour home care providers, your senior can get assistance with cooking and meal preparation. Elder care providers can take away all of the barriers to healthier eating for your senior.
Aging
Your senior can't do much about growing older, and it's one of the factors that can lead to higher cholesterol levels. What your elderly family member can do is to make decisions every day that support a healthy lifestyle. Some of those decisions may be very helpful along with her doctor's other recommendations in bringing her cholesterol levels down. 24-hour home care services can help your senior to make those changes.
High cholesterol is a serious health condition that can lead to even bigger health issues for your senior if it goes ignored for too long. Addressing the issue as soon as possible gives her a fighting chance. Home care services providers can help your senior with this.
If you or an aging loved-one are considering hiring

Home Care Services in Walnut Creek, CA

, contact the friendly staff at Home Care Professionals today.
Call (866)-940-4855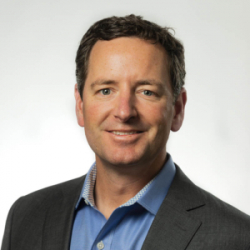 Latest posts by andy@hcprosonline.com
(see all)