Repetition is a common symptom of dementia. People who have dementia don't remember whether they just said or asked something.
For this reason, they often repeat the same thing over and over. Sometimes, they will do this with actions, too. For example, your elderly loved one might not be able to remember they just brushed their teeth. So, they may do it again, sometimes more than twice. Repetition is a typical symptom of dementia.
As a family caregiver, it can be helpful to learn some strategies for handling repetition if your elderly loved one has dementia. You can work with your loved one's elder care providers to handle the repetition, as well.
Reassurance
Sometimes, it can help to reassure someone with dementia that you are taking care of something. For example, if your elderly loved one keeps asking when they can see a certain person in their life, reassure them. Let your elderly loved one know that you have a date set up and they will see that person very soon. The reassurance can often comfort people with dementia and help them to stop repeating themselves.
Stay Patient and Don't Yell
Sure, it can be frustrating if your elderly loved one continues to repeat themselves. However, it is very important that you stay as patient as you can be. The more you show your frustration and irritation, the more your elderly loved one will pick up on that. If they pick up on those feelings, they will likely mimic them and get overly upset. If you have trouble staying patient, you can have elder care providers step in while you get a break. You can come back when you are calm. It should also be noted that yelling can trigger your elderly loved one to feel they are in danger. This can cause them to act out violently or wander off.
Diverting Attention
Another way that you can handle repetition in someone who has dementia is by diverting their attention to something else. For example, you or one of the senior care providers can ask your elderly loved one if they would like a snack if they are repeating themselves. This might distract them long enough to forget what they were repeating in the first place.
Repetition: Conclusion
These are some of the best strategies for handling repetition in someone who has dementia. If your elderly loved one keeps repeating themselves, you should try these tips. Hopefully, you can get them to stop repeating themselves as much. At the very least, you can better manage your own emotions regarding their repetition.
If you or an aging loved-one are considering hiring a Caregiver in Marysville, CA, contact the friendly staff at Home Care Professionals today.
Call (866)-940-485
Sources
https://www.ncbi.nlm.nih.gov/pmc/articles/PMC5426314/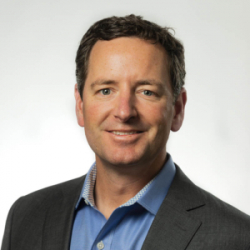 Latest posts by andy@hcprosonline.com
(see all)