Are you worried about your senior's vision? You're right to do so. Because your elderly family member's eyesight can change quickly. If your senior has a family history of serious eye illnesses like glaucoma and macular degeneration, it's even more important for her to keep up with eye appointments and her eye health. Here are some more ways to help protect your elderly family member's vision for a long time.
Get Checkups Handled on Schedule
Your elderly family member probably already knows that keeping her vision healthy means going to the eye doctor. But that's not the full picture. Her overall health also impacts her vision health. So your elderly family member needs to talk to her doctor. Keeping up with all these healthcare appointments can lead to better health, including vision health.
Prevent Injuries with Protective Equipment
Wearing protective eye equipment is important. Eye protection should be worn whenever they do anything that could lead to an eye injury. Also, sunglasses that offer broad spectrum protection. Sunglasses are important for sunny days. Each of these types of protective gear helps keep your senior's eyes from sustaining damage.
Remind Your Senior to Let Her Eyes Rest
It's easy to forget this one, but your elderly family member's eyes need a break now and then. If she spends a lot of time reading, watching television, or doing other projects that require intense concentration, she needs a break. It's good that she periodically gives her eyes a rest. The old rule about looking 20 feet away for 20 seconds every 20 minutes is a good one to follow.
Do All the "Healthy" Things
The same things that help keep your senior's body healthy and protected also help her eyesight. In general, that means plenty of rest. Exercising if her doctor clears her for it, and eating healthy foods, are also important. Home care providers can be a huge help for your senior when she is trying to stay on target with these goals. Home care professionals understand what your aging family member needs, and are there for her every step of the way.
Encourage Your Senior to Wear Prescription Eyewear
It's also important that if your elderly family member has prescription eyewear, either glasses or contacts, she wears them regularly. Eyeglasses and other prescription eyewear only help if consistently worn by your elderly family member. Home care professionals can help your senior keep track of her glasses and remember to wear them. Also, if someone needs to drive her to her eye appointments, caregivers can help.
When your elderly family member is protecting her eyes as much as possible, she's going to have a much better quality of life. Healthy vision helps her do more of what she enjoys doing regularly, which is all part of living her life on her own terms.
If you or an aging loved one are considering hiring Home Care in Walnut Creek, CA, contact the friendly staff at Home Care Professionals today.
Call (866)-940-4855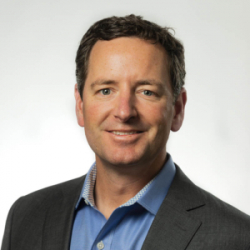 Latest posts by andy@hcprosonline.com
(see all)