Not having a full, active life is not an option just because you or a loved one has to deal with diabetes management. Of course, problems arise with treating diabetes in the elderly. However, controlling your diabetes is within your grasp if you have the appropriate information.
If you learned your loved one is now battling diabetes, but you're worried about them managing it, you should consider hiring in-home care for them. In-home care professionals can monitor and record numbers. They will also help your seniors remember to do things. They may help remind them to take their blood sugar levels or eat at a certain time. Here are some other ways a senior can manage their diabetes
Always Monitor Blood Sugar
Through careful control of blood sugar levels, risks, severity, and complications may all be mitigated or postponed. Don't forget to check your blood sugar several times daily. In fact, keeping a chart to monitor your progress is strongly suggested.
It is important to keep track of your blood sugar levels. Given that doing so can help your doctor tailor your therapy. Maintaining a log of your blood sugar readings is a simple way to help your doctor evaluate the efficacy of your current care.
Everyone has to get out of their chairs and move. However, if you're also trying to keep your diabetes under control, this becomes much more important. Why? The truth is that exercise directly affects how the body uses glucose. Regular exercise is a natural way to control blood sugar levels.
Focus on Finding a Diabetes-Friendly Diet
Dieting is difficult for anybody of any age. But there are some basic guidelines you may follow that may improve your diabetes. Preparing well-balanced meals with plenty of non-starchy vegetables is a good start.
Saturated fat and cholesterol-rich foods are something you should try to limit in your diet. Consumption of such fare is linked to increased risk of cardiovascular disease, stroke, and related conditions. This is especially true for seniors with diabetes. They are already at a greater risk of these complications, so it's crucial that they begin improving their diet immediately.
Relieve Stress in Healthy Ways
Seniors with diabetes may be more vulnerable to the harmful effects of chronic stress. Did you know that high stress levels may raise your blood sugar? That's why it's so crucial for diabetic elders to develop effective methods of dealing with stress. Likewise, avoiding stressful circumstances whenever possible is helpful.
Isolation is a major source of distress for the elderly population. The first step in relieving stress is to engage in more social activities. Gardening, meditation, and the creative arts may all be relaxing.
Always Speak to Doctors
Having a good rapport with your physician is crucial to maintaining good health while controlling diabetes. Scheduling checkups regularly allows you and your doctor to keep tabs on your health and detect any problems early on.
Diabetes in the elderly increases the chance of developing visual and auditory impairments. Identifying diabetes early may allow you to continue living the way you choose. Make a plan with your doctor if you aren't currently seeing them often.
If you or an aging loved one are considering hiring In-Home Care in San Francisco, CA, contact the friendly staff at Home Care Professionals today.
Call (866)-940-4855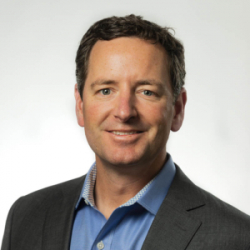 Latest posts by andy@hcprosonline.com
(see all)