Home Health Care: As a family caregiver, you want the best for your senior, and that can mean helping her to adopt some new habits that add to her quality of life. Here are just a few examples to consider.
Walking More Often
Staying physically active is always good for your senior, especially if her doctor agrees. And one of the easiest ways to maintain activity is to walk. Your senior doesn't have to walk long distances, but walking at least a little bit every day can help her to stay healthy and maintain her quality of life. Home Health Care providers can help to walk with your senior and keep them safe.
Taking Care of Dental Health
Dental health is so much more important than people think at times. If your senior's dental health suffers, it can quickly affect the rest of her health. With damaged teeth or a pain-filled mouth, your senior may stop eating, costing her valuable nutrients that she needs in order to stay healthy. Dental care and other personal care tasks may get more difficult over time, which may make 24-hour home care providers a good way to solve this issue.
Staying Socially Active
Being socially engaged is important for mental health. Many people even find that they're more likely to experience physical health issues if they're also feeling lonely or depressed. Helping your senior to maintain relationships with people she wants to spend time around can be an important way to bolster her overall health.
Getting Better Sleep
Sleep is a cornerstone of good health. The problem is that your senior may have difficulty getting enough sleep or even quality sleep. Narrowing down those causes and resolving the situation is crucial. You may find that there are issues ranging from sleep hygiene to medication side effects that are getting in the way.
Letting Other People Help
It can be tough for some seniors to accept help. But if daily tasks are becoming more difficult for your senior, then letting other people help her is something that she needs to consider. 24-hour home care services can assist with a wide range of needs, from assisting with personal care to helping with household tasks. Even a little bit of help can reduce stress levels for your senior and improve her quality of life.
Assessing your senior's needs periodically helps you to find the right solutions for her. Home health care services can also help you to spot needs you might not have realized are becoming more urgent for your elderly family member.
If you or an aging loved-one are considering hiring  Home Health Care in Pleasant Hill, CA, contact the friendly staff at Home Care Professionals today.
Call (866)-940-485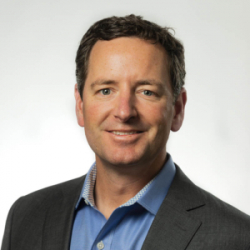 Latest posts by andy@hcprosonline.com
(see all)