Cholesterol: Lots of people are pre-disposed to health issues like high cholesterol levels through genetics.
But there are other reasons your senior might be prone to it. Understanding how she might experience challenges related to keeping her cholesterol in check is important for her and for you as her family caregiver.
Dietary Choices
Certain food choices might make your senior more susceptible to developing higher levels. Foods like prepackaged snacks in particular can be a really bad choice for someone who wants to avoid cholesterol problems. Granted, plenty of people can eat whatever they want and never experience negative effects. But if your senior has eaten a diet full of trans fats for a long time, it's possible that can eventually cause her cholesterol levels to rise.
Too Little Exercise
Exercise on its own doesn't guarantee that your elderly family member won't develop high cholesterol. But exercising on a regular basis can help your senior's body to produce more HDL cholesterol, which is considered the "good" kind of cholesterol. Exercise also strengthens your senior's body overall, including her cardiovascular system, which helps her heart to be healthier in general.
Alcohol, Smoking, and Other Iffy Choices
There are some other choices your senior might be making that can impact her cholesterol levels, too. Cigarette smoking lowers HDL cholesterol and drinking a little too much alcohol can make total cholesterol levels higher. Both of those are the opposite of what your senior wants her cholesterol to do. Stress can also affect her levels, especially if it impacts things like her sleep quality.
Cholesterol: Getting Older
Finally, just getting older can be a risk factor when it comes to dealing with higher cholesterol levels. Your elderly family member might not be able to do much about getting older but looking at ways to adjust what she can control might help a little bit. Her doctor may also recommend medications for lowering her levels once she gets past a certain age.
Making changes to her routines and to her lifestyle can be challenging for your senior, but still necessary if she's planning to do something about her cholesterol levels. Senior home care services can help. Working with senior home care providers can free up time and energy for your senior to think more about how she wants to approach these changes. They can also help her with the practical application of adjusting her lifestyle.
If you or an aging loved-one are considering hiring a Caregiver in San Francisco, CA, contact the friendly staff at Home Care Professionals today.
Call (866)-940-485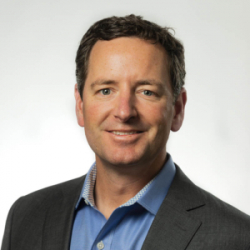 Latest posts by andy@hcprosonline.com
(see all)