Seniors are targeted for scams and identity theft, but especially during the holiday season. December is National Identity Theft Prevention and Awareness Month, and seniors should be extra careful about their identities and finances. Some of the things seniors can do to avoid identity theft during the holidays are:
Get In-Home Care
When seniors have in-home care, they have someone with them during the day to help them shop for gifts, check their bank accounts, and detect potential threats or scams. An in-home care provider can help your senior parent avoid online scams and shop safely.
Shop With Prepaid Cards
Even if seniors are careful with their credit cards, there's still a chance of theft. There's also a chance that they may end up skimming. Skimming occurs when a criminal can attach a small device to a credit card terminal in a store or restaurant. The skimmer reads credit card information as people make purchases. The criminal can then sell or use the card information without the owner's knowledge.
If seniors' credit card info is skimmed, they could lose thousands of dollars, since they don't check their account balances often. One way to prevent this is for seniors to use pre-paid debit cards for all holiday shopping.
Most banks offer pre-paid cards for their account holders that can be loaded with funds in any amount. When the cash is gone, it's gone; until more is added, there won't be anything to steal. Pre-paid cards protect your senior loved one's identity and money from thieves.
Only Shop From Reputable Online Sites
Scammers set up fake websites to collect people's personal information. When people shop through that website, the criminals can steal people's credit card information and other identifying information, like their address and Social Security information.
Use Payment Methods With Fraud Protection 
If your senior loved one doesn't want to use pre-paid cards, they should at least use a payment service with a fraud guarantee, so that if they do become the victim of identity theft, they will get their money back and have resources they can use to fight the scammer. Venmo, Paypal, CashApp, and other popular payment methods have fraud protection built in so that seniors are protected when they use those services to make payments or purchases.
If you or an aging loved one are considering hiring In-Home Care in Livermore, CA, contact the friendly staff at Home Care Professionals today.
Call (866)-940-4855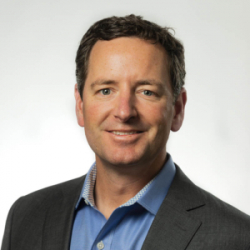 Latest posts by andy@hcprosonline.com
(see all)