Getting a diagnosis of dementia is often something that changes your senior's life completely. You and 24-hour home care professionals can help your family member develop new routines and habits for a better experience. Here are just a few areas that you should focus on the most for your senior.
Plan for Exercise and Movement
Exercise is always good for anyone's health, but it can help your elderly family member with dementia. Moving around and burning off excess energy can help reduce anxiety and agitation. The elderly may not realize that inactivity leads to those feelings, but their body will feel the difference. Check with her doctor to make sure what you're planning is all right for her.
Prioritize Nutrition
Nutrition is another one of those universal needs, of course. But people with dementia need to focus a little more on getting the right nutrients every day. If your elderly family member is eating a diet full of empty calories, that's not serving her body or brain well. Working with home care providers to ensure that healthy meal and snack options are on hand can make this easier.
Schedule Regular Mealtimes
Another nutritional aspect to consider is that your elderly family member's appetite might have changed some. If you rely on her to mention when she's hungry, she might go an entire day without eating anything. It's a better idea to schedule regular meal and snack times. This helps your senior's body get used to eating around those times, even if she's not eating a full meal each time.
Put Solid Routines in Place
Routines are a great idea for people with dementia. The right routines help your senior move easily through her day, from one necessary activity to another. You'll be more confident that your senior isn't missing anything important, and she'll have the security of knowing what happens next each day. This can be even more essential as your elderly family member's dementia progresses.
Bring in 24-hour Home Care Providers
Having some help with all this is vital for both you and your elderly family member. Senior care providers can assist both during the day and at night, which is often when seniors with dementia may need the most help. Overnight assistance ensures your senior is safe and that you can get the rest you need to handle all the challenges coming your way.
Dementia is not an easy illness to manage. But with the right help, both you and your senior can do much more to ensure that her needs are met and that she can maintain the best possible quality of life.
If you or an aging loved one are considering hiring 24-Hour Home Care in Walnut Creek, CA, contact the friendly staff at Home Care Professionals today.
Call (866)-940-4855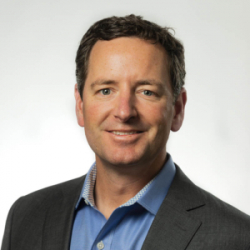 Latest posts by andy@hcprosonline.com
(see all)