Virtual caregiving is a trending way to make sure your mom has the care she needs while also maintaining her independence. She wants to stay at home on her own, and you want her to be surrounded by caring individuals throughout the day and night. Virtual caregiving is the service you need.
What Can Virtual Caregiving Help With?
The goal of virtual caregiving is to support your mom's need for independence with the necessity of her being safe. She lives on her own and takes care of herself, but she has a virtual caregiver checking in to make sure she's showered and dressed. She'll have medication reminders, a chance to socialize, and virtual monitoring of her sleep, eating, and bathroom habits.
Virtual caregiving provides your mom and family with the opportunity to make sure she's taking care of herself. But, she's not feeling overwhelmed by having people she doesn't know coming to her home and potentially spreading germs.
A virtual caregiving program pairs your mom with a Remote Connect Coordinator to help her with her care needs. It starts with the technology she needs to stay in touch with her care coordinators. This includes apps that she can use for video chats. She'll have monitors for fall detection and to make sure she's moving around the home.
Programs are adjustable. You can pair a virtual caregiving program with your mom's smartwatch. If she has dementia, door and window alarms can be added. Water leak detection is an option, and so are sensors on the microwave, refrigerator, and freezer. Add smart speaker options to allow the control of music, news, and podcasts.
All of these services help your mom stay safe in her home. What happens if she needs urgent help? There's a tier system that helps determine who will help out.
How Do the Tiers Work?
Virtual caregiving has three tiers. Each tier provides the direction on who gets the call.
Tier One – If an alarm or alert goes off, a call goes out to the client. The client will answer questions and the remote caregiver will determine if the situation should be escalated.
Tier Two – The family members on the list of emergency contacts are called. If there is a family caregiver or local home care aide on the list, they get a call. The goal is to find someone local who is familiar with your mom and able to go check on her.
Tier Three – Everyone from Tier Two is called, but emergency services are also called. They send the appropriate emergency personnel to your mom's home.
How to Get Started
To get started with virtual caregiving, you need to talk to an advisor about your mom's living situation and health issues. Talk about the services and technology that will help your mom and her goal of aging at home with confidence.
If you or an aging loved one are considering hiring 24-Hour Virtual Caregiving in San Mateo, contact the friendly staff at Home Care Professionals today.
Call (866)-940-4855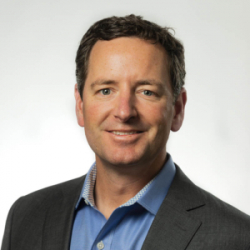 Latest posts by andy@hcprosonline.com
(see all)