March is National Kidney Month and a good time to look at the importance of the kidneys. They help regulate your body's fluid content and balance the minerals in your bloodstream, as well as activate vitamin D and kick-start the production of red blood cells. Essentially, your kidneys filter waste.
Your mom's kidneys are not healthy. After a month of training, she's just learned how to do her dialysis treatment at home while she sleeps. What happens during dialysis treatment? What can you do to help her take better care of herself? Should you consider hiring virtual caregiving to be sure she keeps up on her treatments?
What Is Dialysis Treatment?
During a dialysis treatment, a dialysis machine is connected to your mom through a catheter. Her blood travels into the machine where it's filtered and returned to her. The machine becomes a mechanical kidney that filters her blood and keeps her as healthy as possible.
Some people go to medical offices and clinics for dialysis. But, if you and your mom are willing to go through training to learn how to place the catheter needles, it can be better to do the treatments at home in a comfortable setting. She can sleep right through it and wake up feeling refreshed.
Many hemodialysis machines send information directly to your mom's doctor when treatment is completed. This helps her doctor monitor her kidney health remotely. That's a start, but have you also looked into the benefits of virtual caregiving?
The Benefits of Virtual Caregiving With Kidney Disease
Your mom is pretty independent, but she does need to take care of her kidneys through dialysis, prescription medications, diet, and exercise. Virtual caregiving supports this by equipping her with a medical alert system that monitors for falls. If she does fall and needs help, her caregiver is there, even if it is virtually.
If your mom needs someone's help after her fall, her virtual caregiver alerts paramedics, you, and other people at the top of her contact list, known as her trusted circle. Your mom's caregivers can call her and make sure she's taken her medications at the appropriate time.
Her caregiver can check in with her as she sets up her dialysis treatment to make sure she's set. The caregiver can call again in the morning and make sure she's doing okay. If there are any issues, her trusted circle contacts get a call.
Virtual caregiving helps monitor your mom's daily movements. It tracks when she enters the bathroom, kitchen, or bedroom. It will track when she uses the microwave or opens the fridge. You'll get to see the patterns you'd expect to see as she gets a meal or drink, gets up in the morning, takes a shower, and moves around the home.
What do you need to do to get your mom started with a virtual caregiver? Call an agency, answer some questions, and arrange the services she most needs. Virtual caregiving systems work with some smartwatches, so you might find the system can use your mom's watch to track her movements and notify family members if she falls.
If you or an aging loved one are considering hiring 24-Hour Virtual Caregiving in Walnut Creek, CA contact the friendly staff at Home Care Professionals today.
Call (866)-940-4855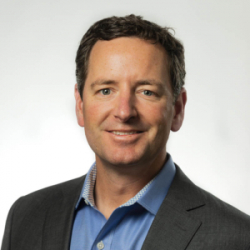 Latest posts by andy@hcprosonline.com
(see all)