Living alone as a senior can be potentially dangerous for several reasons. Your mom or dad may face health emergencies such as falls, strokes, or heart attacks, and living alone can delay the prompt medical attention they may require. Everyday tasks like cooking, cleaning, and managing medications can become more challenging as one ages, increasing the risk of accidents or neglecting essential self-care. It can be a hard decision to age alone, and it can be an even bigger challenge to accept that your parents want to do this. It's time to look into hiring help for your loved one, like 24-hour home care. These professionals can make aging in place safer and ensure that someone always has eyes on your mom or dad. Everyday places like the bedroom can be a risk, but there are things you and 24-hour home care can do to ensure they stay safe even while in the bedroom. Here are some of the best tips for managing the safety of the bedroom.
Look for Electrical Cords
Once upon a time, your loved one may have noticed everything in their path or been able to step over or around something. That may not be the case the older they get. The bedroom is notorious for finding multiple cords on the ground, which can be a safety hazard for your loved one. Have someone go through their room to inspect all of the cords and ensure they are not in a walking zone or on the floor.
Look at Bedding
If the bedding is loose, it could cause a senior to get tangled up, and they are more likely to fall out of bed or panic from being caught. All sheets, comforters, and blankets should be the exact size of a bed so the senior does not struggle while getting in or out of bed. This is crucial because when they can put themselves to bed and wake themselves up, they are still in control and have the independence they are looking for while aging in place.
Find the Rugs
Your parents may have had the same rug in their bedroom for years, but that doesn't mean they should keep it. If the rug is ratty or has tears, this could cause a senior to fall and get hurt. The safest thing to do is get rid of old rugs and keep the nice ones in a low-traffic area instead of the bedroom.
Find Their Bedside Table
Most people have bedside tables, but if you notice that your loved one's table is too far away, it could cause problems. They may get thirsty in the middle of the night, or maybe they wake up the alarm on the bedside table; either way, it should be a safe distance for them to grab whatever they need. On the other hand, if your senior's table is too close, they may roll into it and cause damage to the table and themselves. You can easily adjust the distance of the table to suit the senior.
If you or an aging loved one are considering hiring 24-hour home care in Tracy, CA contact the friendly staff at Home Care Professionals today. Call (866)-940-4855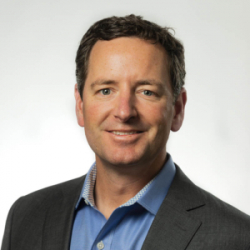 Latest posts by andy@hcprosonline.com
(see all)