Hobbies may work as rehabilitation for the elderly. Many experts believe that engaging in pleasurable activities helps keep older folks healthy and active, which is vital for those with restricted mobility. Here are a selection of activities that your aging loved one may enjoy, even if they have to work around physical limitations.
Keep in mind that if your senior needs to get out of the house to do any of these, and they have trouble driving, there are personal care at home options that may help. Personal care at home can be a great option for seniors with limited mobility, and helps keep them socially engaged in hobbies they love. Here are a few ideas that may interest your elderly loved one.
Adult Coloring
Adult coloring therapy has lately become popular among the older population. Coloring books for adults are only one of many alternatives, as are colored pencils, pens, and markers. Older folks will enjoy the relaxing and stimulating activity of coloring in rich scenes or intricate patterns in an array of adult coloring books. You may meet regularly with others who share your interest in this activity at many libraries and senior centers. Dexterity and fine motor abilities may be improved via regular, light exercise, and movement, which promotes joint lubrication. If your senior needs a new coloring book, try ordering them one or ask the personal care at home to pick them up something new.
Collect Stamps or Something New
Philately is a cheap pastime that challenges the intellect without draining the bank account. Stamp collecting's social side, rich cultural significance, and visually stunning artwork may provide hours of stimulating discussion for your loved one to engage with other collectors, helping maintain their mental acuity. Those interested in learning more about philately or joining their local branch of the American Philatelic Society may visit stamps.org.
Singing Alone or in a Local Choir
Songs, like tales, have the power to unite and bind generations. The fact that anything from whole Broadway musical scores to sacred treasures can be downloaded and printed is a great feature of modern music. If your loved one plays an instrument while singing, they may benefit from increased finger and hand dexterity by participating in this pastime. The muscles in your loved one's neck and face may become more pliable and stronger, allowing clearer speech articulation. Personal care at home can help drive your senior to church or other singing groups!
Playing with cards
Seniors with vision impairment may still have fun with friends by playing cards. All thanks to materials with big text. The need to concentrate and switch between tasks while playing these time-honored games is a great way to keep your loved one's intellect sharp and their dexterity sharp, too. Due to the bigger card size and clearer lettering, Low Vision playing cards are a great alternative.
Try Out Blogging or Journaling
Writing may be therapeutic for some retirees. Seniors may maintain their cognitive health by telling tales and working toward concrete objectives every day. Writing on a blog gives your loved one the chance to keep all their cherished memories together. The fingers and hands stay agile because of typing.
If you or an aging loved one are considering hiring Personal Care at Home in San Francisco, CA, contact the friendly staff at Home Care Professionals today.
Call (866)-940-4855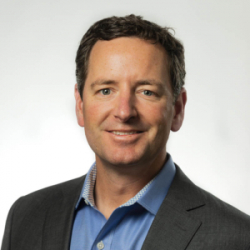 Latest posts by andy@hcprosonline.com
(see all)