Osteoporosis is a condition that many elderly people (especially women) develop as they age. It is a disease that thins and weakens the bones, making fractures and breaks much more likely to occur, sometimes even from something as simple as a cough.
If your elderly parent or you are concerned about her developing osteoporosis, you can help her maintain good health by incorporating some foods known to increase bone health. Some of these you may know about, but there are a few surprises on the list. Have your home care provider make a shopping list and see how many of these you can pick up on your next trip. Your parent's home care provider may even help her prepare meals that contain these ingredients.
Dark leafy green vegetables
Let's start with a food group that's often talked about – dark greens like spinach, kale, and collard greens. These veggies are rich in calcium, and nothing is better for bones than calcium. And many of them also have Vitamin K, which is another great nutrient for strong bones.
Potatoes
Many people don't think of potatoes as a great food source for stronger bones, but they are. That's because potatoes contain magnesium and potassium, which are both vital for good bone health. Magnesium helps maintain the Vitamin D balance in the body, and potassium neutralizes acid, which can leach calcium from the bones.
Canned salmon
Usually fresh is best. And fresh fish is still great for your elderly parent's bone health, but this is one instance where a canned product provides something the fresh product doesn't – bones. Canned salmon especially still has bones in it, and those bones are packed full of calcium.
Use almond butter instead of peanut butter
Does your parent like peanut butter on toast? The next time her home care assistance provider takes her to the grocery store, have them pick up almond butter instead. Almond butter is rich in calcium and potassium, and makes a delicious spread on an English muffin or toast in the morning.
Citrus fruits
Fruits like grapefruit can give your parent's body exactly what it needs to maintain strong bones. Citrus fruits are high in vitamin C, which has been shown to reduce bone loss. The grapefruit comes in first with 88 milligrams of vitamin C, but if it's too sour, oranges have 83, which is a close second.
Figs
Just five fresh figs or a half cup of dried figs will provide lots of calcium, potassium, and magnesium. Have your parent try!
Tofu
A half cup of calcium-enriched tofu has more than 860 milligrams of calcium. Tofu also has other bone-building benefits. Isoflavones, which tofu is rich in, are useful in warding off bone disease in women after menopause.
Dark Chocolate
We saved the best for last. If your parent likes a sweet treat now and then, have her enjoy some dark chocolate. Cacao is rich in calcium, which is good for aging bones. Chocolate alone won't do much to improve bone health, but it doesn't hurt, and everyone can use a sweet reward for all their healthy eating once in a while.
If you or an aging loved one are considering hiring Home Care in Pleasant Hill, CA, contact the friendly staff at Home Care Professionals today.
Call (866)-940-4855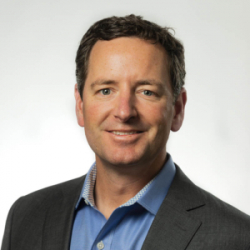 Latest posts by andy@hcprosonline.com
(see all)