One of the toughest parts of aging in place for seniors can be making new friends. Seniors who aren't social enough run the risk of developing anxiety, depression, and other mental health concerns from being socially isolated. So it's really important for seniors to have friends or personal care at home providers and to do social things. Seniors who have lost a partner often struggle to figure out how to make new friends at this stage of their lives even though that's when they most need the support of friends. There are some things that seniors can do to make it a little easier to find new friends like:
Get Companion Care
Companion care at home is perfect for seniors who have a hard time getting out of the house to make friends or attend social events. Companion care at home means having someone come to the house on a regular basis to hang out and do things with your senior parent. Companions can watch TV or just hang out with your senior loved ones. They can also help with crafts, share meals, or go for walks with your senior loved one. And seniors love to play board games and card games with a companion. Chatting, hanging out, and playing games are great ways for seniors to stay connected to the world.
Check In With Old Friends
Seniors can also try to reconnect with old friends by calling them or finding them on social media. Sometimes there's too much time that has gone by and those old friendships are not able to be saved. But other times the person may be excited to hear from their old friend and want to reconnect. Seniors should take a chance by checking in with old friends to see if they can rekindle a friendship and become close friends again.
Use Social Media
Social media can be a double-edged sword, but if seniors use it responsibly it can be a really great way for seniors to connect with other people their age locally and all over the world. Social media friends can give seniors purpose and help them feel connected to the world. Just make sure that you have a talk with your senior loved one about spotting scams and not falling victim or catfish or scammers that they might meet on social media. Make sure they understand what red flags to look for and how to respond to anyone that approaches them online.
Take A Neighborhood Walk
Going for a walk through the neighborhood at night after dinner is a great way to make friends. So is going outside to talk to the neighbors that are hanging laundry on the clothesline or cutting the grass. Connecting with neighbors and getting close to them will help your senior loved one to make new friends, stay safe at home, and feel secure in their neighborhood. If you live far enough away that you can't always get to your senior's home quickly having good relationships with the neighbors can really help your senior loved one.
If you or an aging loved-one are considering hiring Personal Care at Home in San Mateo, CA, contact the friendly staff at Home Care Professionals today.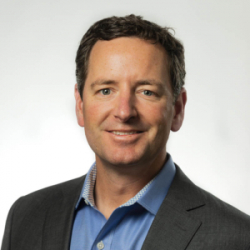 Latest posts by andy@hcprosonline.com
(see all)