Unfortunately, seniors are often the targets of scammers. Seniors who are aging in place run a high risk of falling victim to financial scammers, especially if they still have a landline that they have had for decades. It's very important to keep your senior loved one updated on the most common financial scams going around, but you can't protect them 100% of the time. In-home care can help you keep your senior loved one safe. When an in-home care provider is around scammers won't be able to scam your senior parent because the in-home care provider can answer the phone and intercept scammers. But you should still make sure that your senior loved one knows these tips for spotting scammers:
Legitimate Companies Won't Ask For Identifying Information
When a company calls you on the phone like a bank they won't ask for your Social Security number or any other information that is easy to steal on the phone. They may ask for the last four digits in your Social Security security number but won't ask for the entire number. They also won't ask for any other information that could be stolen by a thief. Your senior parent shouldn't trust anyone on the phone with their personal information until the source has been verified. Legitimate companies will ask for a PIN or a password that you have set up they won't ask for any other information to verity your identity.
Always Ask For Written Copies Of Bills
One common type of scam occurs when a scammer calls and says that your senior loved one is behind on a particular bill and they must pay a large amount of money to bring the account current. Seniors often will pay these demands because they are afraid that the forgotten to pay a legitimate bill. But if your senior loved one is approached by any caller saying that they owe money for the heat bill, the water bill, or any other kind of bill tell your senior loved one to ask for a copy of the bill in writing. Scammers will balk at this but real companies will be happy to send a copy of any bills to your senior parent's home address.
Ask For A Call Back Number
Many scammers are terrified that people will ask them for a call back number because they don't have one or it points to the business. Tell your senior loved ones to get the number of any supposed business that calls them. Then they should hang up on the scammer and call the number provided. Chances are good the number won't exist or will lead to a shell corporation.
If Unsure, Hang Up Then Call Your Bank
Seniors should always just hang up the phone if the caller is pressuring them to provide personal approach. If the caller warns of a bank account theft, a hold on their bank account, or some other kind of emergency seniors should call the bank directly to ask if there is something on. Someone who works for the banks can confirm if the call that your senior received was from the bank or if it was a scam.
If you or an aging loved-one are considering hiring In-Home Care in Palo Alto, CA, contact the friendly staff at Home Care Professionals today.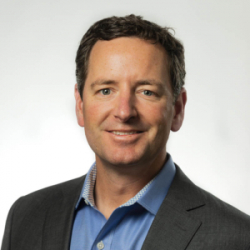 Latest posts by andy@hcprosonline.com
(see all)