Your mom's health can be greatly impacted if she contracts a disease like tetanus or the flu. Are her vaccinations up-to-date? Does she have personal care at home to help?
What Vaccinations Should Your Mom Have Had?
You're not sure if your mom has had all of the vaccinations she needs. What vaccinations are recommended for older adults? She should have this discussion with her doctor. If she doesn't have underlying health issues that prevent her from being vaccinated, these are the vaccinations that she should have.
1. COVID-19
The COVID-19 vaccination doesn't guarantee that your mom will avoid contracting COVID-19. It does help kickstart the immune system into building up protections that lower the chances of severe symptoms.
At this point, your mom should have the initial two vaccinations and one booster. She may need to get caught up. A second booster has also been recommended if more than four months have passed since the first booster.
2. The Flu Shot
Once a year, your mom should go for her flu shot. Again, it won't necessarily stop her from getting the flu, but her chances of severe symptoms are reduced. The best time to get the flu shot is in late October.
3. Hepatitis B
Your mom may want to get the hepatitis B vaccine to protect against the disease that can impact liver health. Not everyone needs it, but there are risk factors that your mom may have that make it an important vaccination to get.
4. Pneumococcal Vaccine
There are two pneumococcal vaccinations. PCV13 protects against pneumonia and pneumococcal disease. PPSV23 protects against pneumococcal-related bloodstream infections and meningitis. Your mom should ask her doctor to see if she should have both of them.
5. Shingles
After the age of 50, it's recommended that every adult has the shingles vaccination. Shingles is caused by the same virus that causes chickenpox. The virus remains dormant in the body once you've had chickenpox. It can reactivate and cause a painful nerve disease and abdominal rash.
The shingles vaccine is given in two doses a few months apart. It helps lower the risk of the chickenpox virus reactivating.
6. TDAP
The TDAP vaccination protects against diphtheria, tetanus, and whooping cough. She needs a booster every ten years.
Could Your Mom Use Help Keeping Organized?
Is your mom in need of help organizing her schedule and keeping up with appointment planning? Does she often forget to take her daily pills? Has she been forgetting to schedule boosters for the vaccinations she needs? These are signs that she would benefit from elder care services.
With elder care aides helping out, your mom has someone to drive her to medical and dental offices, pharmacies, and local stores. Call an agency to schedule the services that help him.
If you or an aging loved-one are considering hiring

Personal Care at Home in Livermore, CA

, contact the friendly staff at Home Care Professionals today. Call

(866)-940-4855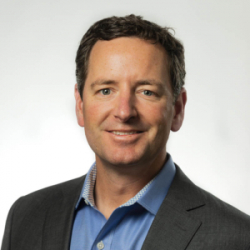 Latest posts by andy@hcprosonline.com
(see all)