If your elderly loved one has dementia, you are probably already aware of how troubling bathing time can be. You may have encountered numerous challenges when your elderly loved one is supposed to be showering or bathing. If this is the case, it may be beneficial to get personal care at home services today. That way, the home care providers can handle bathing challenges and you can just spend quality time with your elderly loved one. There are numerous things the home care providers can work with your elderly loved one on when it comes to shower time, as well.
Not Feeling as Embarrassed
One of the challenges that might be faced with your elderly loved one and showering time is feeling embarrassed. The good news is that trained senior care providers are good at respecting a senior citizen's privacy while still helping to ensure they get clean, too. If you have been experiencing difficulties with your elderly loved one feeling embarrassed, try hiring elderly care providers to assist with bath time to see how that goes.
Not Fearing the Water as Much
Another reason why your elderly loved one may have trouble taking a bath is that they fear the water. This could be due to a recent fall in the bath or just because the dementia is causing this irrational fear. Either way, it might be a good idea to hire elder care providers who are trained in giving baths and showers to those with dementia. They can help to reduce the anxiety your elderly loved one is experiencing when it comes to bathtime.
Not Understanding What is Happening
There are many senior citizens who have dementia that get worried because they don't understand what is happening during bathtime. Due to the changes in their brain, they may not know why someone has to help them to get clean. It may seem odd or even scary that someone needs to watch or help them get undressed, washed up, and dressed again. If this is something that your elderly loved one is struggling with, it may be good to have trained providers work with them. These providers can talk to your elderly loved one about each step of the bathing process. The more your elderly loved one gets used to the person who is helping with their showers, the less worried and confused they are likely to be.
Conclusion
Has your elderly loved one been diagnosed with dementia? If so, have they also been experiencing difficulties or challenges with bathing or showering time? If you said yes to both these questions, you may want to consider getting personal care at home services. That way, home care providers can help with the bathing challenges that are happening with your elderly loved one now and in the future. If you want to be kept in the loop about any challenges, just let the home care providers know and they can do this for you.
If you or an aging loved-one are considering hiring

Home Care Livermore, CA

, contact the friendly staff at Home Care Professionals today.
Sources
https://www.nia.nih.gov/health/bathing-dressing-and-grooming-alzheimers-caregiving-tips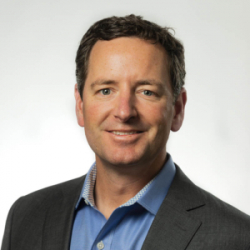 Latest posts by andy@hcprosonline.com
(see all)