Being a caregiver for an elderly loved one is rewarding but it also requires a lot of your time and attention. Depending on the physical and mental health of your loved one, you might not be comfortable leaving her home alone at all. There might be concerns that she'll hurt herself, wander off, or not be able to care for her basic needs while you're away.
24-Hour Home Care
Asking friends and family can help when you have an evening activity you need to attend such as a much-needed night out with friends or watching a child's performance in a play or concert. There may be times when you can't find any friends or family to stay with your loved one, so hiring a provider who offers 24-hour home care might be a great option for you and your family.
Having a professional who is trained in 24-hour home care for the elderly can reassure you that your loved one will be well cared for while you're out. They have a strong knowledge of how to care for a myriad of things that they can use while taking care of your loved one.
What Trained 24-Hour Home Care Providers Can Help With
They can prep a meal and get your loved one fed. If you've got a big business dinner, you don't need to worry about having leftovers for your loved one to eat while you're out. Your 24-hour home care provider can prepare a meal that meets your loved one's dietary needs and clean up afterward as well. They'll also provide a little company so your loved one doesn't feel like they're eating alone.
They can ensure your loved one takes care of her medical needs for the night. If your loved one has medications she has to take each night or needs to have a wound cleaned and rewrapped each evening, a 24-hour home care provider can do that for them while you're away.
They can provide company and distraction. If your loved one gets anxious while you're away, having a 24-hour home care professional in the home to keep her safe will give you and your loved one some comfort. A professional knows all the tricks to distract your loved one from her worries and will keep her busy and enjoying her time while you're away. Your loved one might even ask when the 24-hour home care provider can come back!
They can assist your loved one with bedtime activities. A 24-hour home care provider can help your loved one get ready for bed by helping with bathing, brushing her teeth, and getting into her pajamas so she can go to bed for the night.
You don't need to miss out on all evening activities when providing care for your elderly loved one. Using a resource like a 24-hour home care service could be just what you need to attend those important events.
If you or an aging loved one are considering hiring 24-Hour Home Care in Pleasant Hill, CA contact the friendly staff at Home Care Professionals today.
Call (866)-940-4855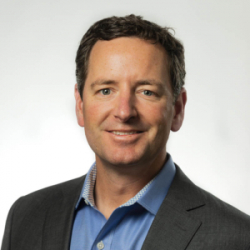 Latest posts by andy@hcprosonline.com
(see all)