After seniors are released from the hospital due to a fall or a serious illness, they often they need more time to recover. The hospital will release them as soon as they don't need medical supervision, but they will still need care at home. Post-hospital care for seniors is a great option for seniors who want to go home to recover instead of going to a rehab facility. With post-hospital care, seniors can recover in their homes where they feel comfortable rather than going to a rehab facility.
Once seniors are at home recovering, post-hospital care will ensure that they have the help they need with things like getting to the bathroom, getting enough to eat, and taking the medications they need to take. Seniors can get very bored when they're recovering at home and sometimes watching TV just doesn't cut it. Seniors who are recovering at home can also try these activities to fight off boredom during recovery.
Audiobooks
Listening to audiobooks is a fantastic way for seniors to avoid boredom while also getting the rest and recovery time they need. Seniors can listen to audiobooks on a tablet with headphones if they want to rest or a care provider can put on the audiobook throughout the house so that your senior parent can listen no matter where they are. The care provider may also want to listen to the book.
And with streaming services that offer unlimited audiobooks for a low monthly fee your senior parent will never run out of books to keep them busy.
Movie Watch Parties
These days it's possible for people who aren't in the same physical space to watch TV shows and movies together online. Using modern technology everyone can watch the same show or movie at the same time and talk and laugh together. Setting up a movie or TV watch party for your senior loved one and including your siblings, your senior parent's siblings, or their friends will give them the chance to watch their favorite shows and movies with the companionship of the people they care the most about.
Video Games
Video games are surprisingly good for seniors. Well, some video games. There are lots of video games that move at a slower pace than the games people typically think of when they think of video games. Puzzle games, story games, crime solving games, and MMORPGs where people can play with other players in real time are all fantastic for seniors. They keep seniors engaged for hours and can be played from the couch or from bed so seniors can rest while they are playing.
Crafts
Crafts are another great way to keep seniors busy while they recover. Knitting, crocheting, embroidering, and other crafts give seniors something to focus on, something to keep their hands busy, and a task to complete so that they feel like they have a purpose. Big projects like knitting or crocheting an afghan or a sweater can be challenging enough to keep seniors interested but are easy enough that seniors can do them while in bed.
If you or an aging loved one are considering hiring Post-Hospital Care in San Francisco, CA contact the friendly staff at Home Care Professionals today.
Call (866)-940-4855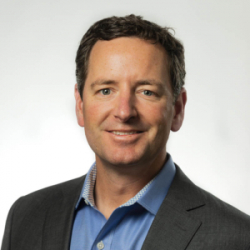 Latest posts by andy@hcprosonline.com
(see all)