Help Your Mom Learn to Move Around Her Home When She Needs a Walker
After breaking her hip, your mom has to have a walker. She cannot get around her home without one now, but she's struggling. How can you help her with mobility when she has to use a walker and isn't used to it?
Use Her Walker and Make a List of Where You Get Stuck
Wide walking paths are important. Take her walker for a test run and see where you find it the hardest to maneuver. Those are the areas you want to address.  When you do the test run, do a full circle with the walker. Stand in place and circle around. While your mom may never do a full circle, you can't be certain, so it's best to try everything as a precaution.
Rearrange Furniture to Address the Problem Areas
Once you have a list of problem areas, rearrange furniture to fix as many problems as you can. You might not be able to address every problem you encounter, but you want to solve as many as possible. This often means rearranging chairs to walls and leaving the living room open. Hallways need to have clutter removed. Throw rugs should be removed. Pet beds need to move to corners or other areas where pets are less likely to trip your mom.
Move Her Room to a Main Floor
Is your mom's bedroom upstairs, but the bathroom, kitchen, and living room are on the main floor? It's going to be tricky for her to get upstairs each night. Unless you can invest in a stair lift, you may need to move her bedroom to the main floor. You'll want to convert a den or spare bedroom to your mom's bedroom. Make sure the bedroom furniture is placed in such a way that she has room to move around and get to the bathroom without a hassle.
Improve Lighting
Being able to safely move from one room to another requires well-lit spaces. If there are shadowy areas in a hallway, install brighter lighting. CFL bulbs were more energy-efficient options at the time, but it takes time for them to reach full illumination. Switch to bright LED bulbs or fixtures instead.
Arrange to Have Someone Help Her With Mobility
Hire senior home care providers to help your mom when she gets out of bed. They can help her sit down or stand up after sitting on the sofa or a chair. When your mom takes a shower, her caregiver can help her get settled on the shower chair and assist her with bathing, if needed. When she's done, her caregiver can help her get out and dry off. Home care services are a good way to supplement your mom's mobility needs with your work schedule and self-care routine. Make sure she has someone with her while you're out of the house.
If you or an aging loved one are considering hiring 24-Hour Home Care in San Francisco, contact the friendly staff at Home Care Professionals today.
Call (866)-940-4855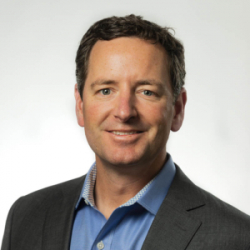 Latest posts by andy@hcprosonline.com
(see all)