Virtual caregiving is a service where your mom has a caregiver checking in to make sure she's doing okay. She can have a home care aide stop by to help with laundry or other household chores. But a virtual caregiver can check in daily to make sure she's up and takes her medications. They also check that she's moving around and didn't fall somewhere and need help.
How do you know when virtual caregiving is the right choice? Consider a few scenarios where virtual caregivers make a difference.
Movement Trackers
Does your mom have dementia? You live with her, but you have to go to the office each day. During the hour-long commute home, your mom is alone. Virtual caregiving systems have trackers that alert a nearby family member or trusted neighbor if your mom has tried to open a door or window.
Fall Detection
Virtual caregiving includes non-invasive sensors that alert people when your mom moves around. They can also detect when she's fallen. Her caregiver can call and make sure she's okay. If she doesn't respond or says she's hurt, emergency services are dispatched to check on her.
After a minor fall, you'll be alerted so that you can check on her. If you're not close enough, the person on the list of contacts who is closest gets the call.
Call Buttons for Peace of Mind
Your mom is given a call button she can press to get help. It may be a wrist device or one she wears around her neck, but it works the same. If she's not feeling well or falls and wants help, she can immediately press her button to alert her virtual caregiving team to call someone for her.
Reminders
There are certain things your mom needs to do each day. When she gets up, she needs to take her thyroid medicine on an empty stomach. If she forgets to take it until after she's had breakfast, it can make the medicine less effective.
Virtual caregiving calls can offer reminders like this. Your mom gets a call as soon as sensors show she's left her room or the bathroom. Sensors can alert caregivers if your mom uses the microwave or opens the refrigerator, so it's easy to catch her before she eats.
Daily Check-Ins
You've arranged to have a caregiver stop by and clean your mom's home and do the laundry each week. But, your mom is alone the rest of the week, and she calls you regularly as she gets lonely.
Consider having a virtual caregiver who can call your mom each morning, make sure she's up and has taken her medications, and verify she's eaten breakfast. The caregiver can ask your mom if she's feeling well, if she needs groceries or household supplies, and let you know if there are any issues.
Virtual Caregiving Provides a Chance to Age in Place
When a phone or video check-in is enough to help your mom stay independent, schedule virtual caregiving services. A specialist can walk you through the best schedule and go over any necessary equipment.
If you or an aging loved one are considering hiring Virtual Caregiving in Daly City, CA, contact the friendly staff at Home Care Professionals today.
Call (866)-940-4855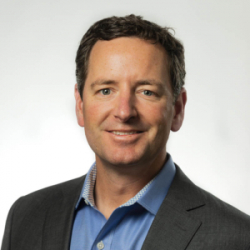 Latest posts by andy@hcprosonline.com
(see all)