Chronic health conditions play a prominent role in an older adult's ability to age safely and securely when living alone. Your mom has heart disease and needs more help than she used to, so you've been helping out.
It's getting hard to figure out how to time everything and still have time for a personal life. Have you considered the benefits you gain if you arrange home care aides to help your mom?
Your Mom Has Opportunities to Socialize With Others
All week, your mom stays home alone. You stop by when you can, but your visits are not a regular event. You hate thinking about her being lonely all week. But with home care, an aide provides conversation and companionship.
Hire caregivers to stop by and keep your mom company. Your mom could have a caregiver with her each day, a few days during the week, or once a week. You might feel that visits every other week are okay. Likewise, a home care agency works with you to figure out the best schedule.
Her Home Is Clean
With home care services, someone stops by each week to vacuum your mom's carpets, sweep hardwood floors, and dust furnishings. After a grocery shopping trip, her caregiver puts items away for her.
Caregivers make your mom's bed, change the sheets each week, and do all the laundry for her. When the wash has been dried and folded, everything is put away for her.
She Receives Help With Medications 
How often has your mom skipped a dose of prescription medication because she simply forgot? It happens to most people, but it can impact her health. She cannot afford to forget. Hire caregivers to help her, reminding her to take her pills on time.
Her caregiver also helps her keep track of prescription refills. If it's nearing the end of the month, her caregiver can help her go online or call to get it refilled. Her caregiver can even drive her to the pharmacy to pick it up.
You Can Take Breaks
Are you the family member your mom relies on the most? You have a full-time job, children at home, and a personal life that you try to balance with your mom's need for assistance. It's hard to balance everything, so you push your own self-care needs to the background.
Make sure you take care of yourself. Arrange respite care so that someone helps your mom while you take a day off.
A simple phone call easily arranges home care services. Talk to your mom and the rest of the family about what would help her each week, and gather a list of questions from everyone. Once you have that information, call a home care agency and get answers to your questions from an expert.
If you or an aging loved one are considering hiring Home Care in Daly City, CA, contact the friendly staff at Home Care Professionals today.
Call (866)-940-4855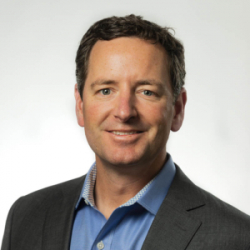 Latest posts by andy@hcprosonline.com
(see all)