24-Hour Home Care: Did you know that January is National Hot Tea Month?
If you're not already aware of how beneficial tea drinking can be for your senior, these benefits may be helpful for you to know. 24-Hour Home Care can be a big help in making sure your senior enjoys a good cup of tea periodically.
Hydrating and Tasty
Your senior always needs to be staying hydrated, but it's not always fun or enjoyable to drink plain water. Tea, including hot tea, offers a way to get hydrated and to enjoy the flavors at the same time. That can make all the difference for your senior. Having help from companion care at home to remind your senior to sip tea throughout the day is another way to boost hydration.
Could Improve Heart Health
If your elderly family member has any sort of heart health concerns, including cholesterol issues, high blood pressure, and more, then hot tea could be a helpful beverage. There's no guarantee that everyone with heart issues can improve their health just by drinking tea, but multiple studies do support that the ingredients in tea can be beneficial to the heart and to the cardiovascular system.
Antioxidant Properties
Tea is full of different chemicals called antioxidants. These chemicals help to reduce cell damage in the body by dealing with free radicals in the body. Antioxidants are incredibly important and the best way to get them is through dietary means, including through beverages.
Could Improve Gut Health
Gut health affects your senior's entire body. The ingredients in most teas can help to boost the activity of good bacteria while also making life more difficult for the bad bacteria in her gut. Again, there are no guarantees, but there are studies that support drinking tea for gut health.
Might Help with Blood Sugar Levels
If your senior is careful with the sweeteners that she uses or better still, she avoids sweetening her tea at all, there are properties in tea that can help her to manage her blood sugar levels, too. It's important that your senior is testing her blood sugar levels regularly, and 24-hour home care providers can help her with that. She may find that as her tea drinking becomes more regular, she sees some consistency with her blood sugar levels, too.
With the help of companion care at home, your elderly family member may find that drinking tea more often brings her health benefits as well as a great deal of joy. That is an important aspect of enjoying her life as it is, so it's worth exploring different types of teas and finding the ones that your elderly family member likes the most.
If you or an aging loved-one are considering hiring

24-Hour Home Care in Walnut Creek, CA

, contact the friendly staff at Home Care Professionals today. Call

(866)-940-4855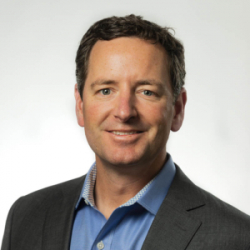 Latest posts by andy@hcprosonline.com
(see all)